One of the top trends of the year has been minimalism, from decluttering to downsizing to under 400 square feet. Mari Kondo's "Life Changing Magic of Tidying Up" and growing tiny house trend, which even have a dedicated tv show, lead the way. So it comes as no surprise that the most popular interior design post of 2015 from the site Design Milk is this Home That Fits Everything You Need in 140 Square Feet.
Polish designer Szymon Hanczar outfitted his 140 square foot (13 square meters) apartment with all the functionality of a house and it looks good too. The small space is complete with a loft bedroom, bathroom, kitchenette, table, bike storage, washing machine, storage, and hammock. This is the ideal set up for a single person wanting all the comforts of home with minimal maintenance as well as costs.
Let's take a closer look.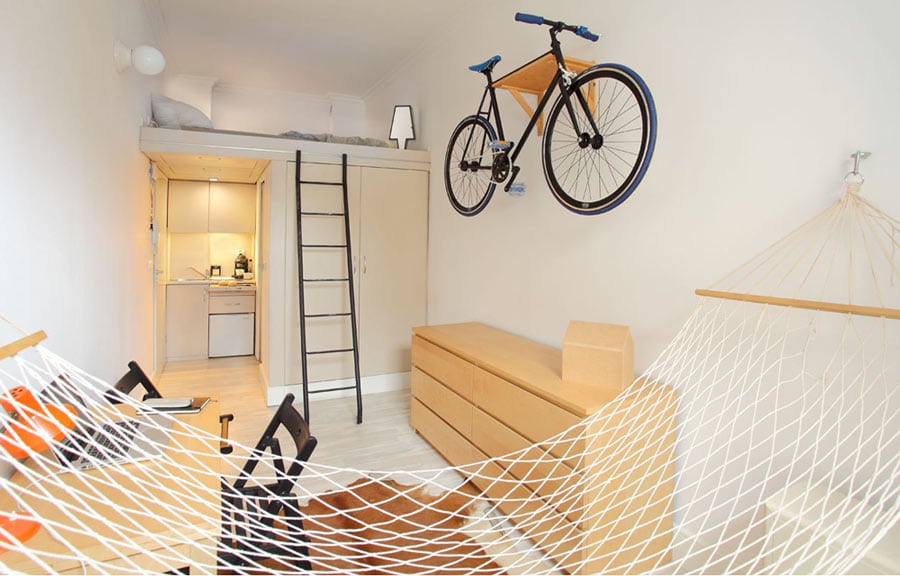 Everything a person needs in one small space. Even seen at once, the apartment still has plenty of space. Instead of a couch, lounge on a hammock for space-efficient relaxing.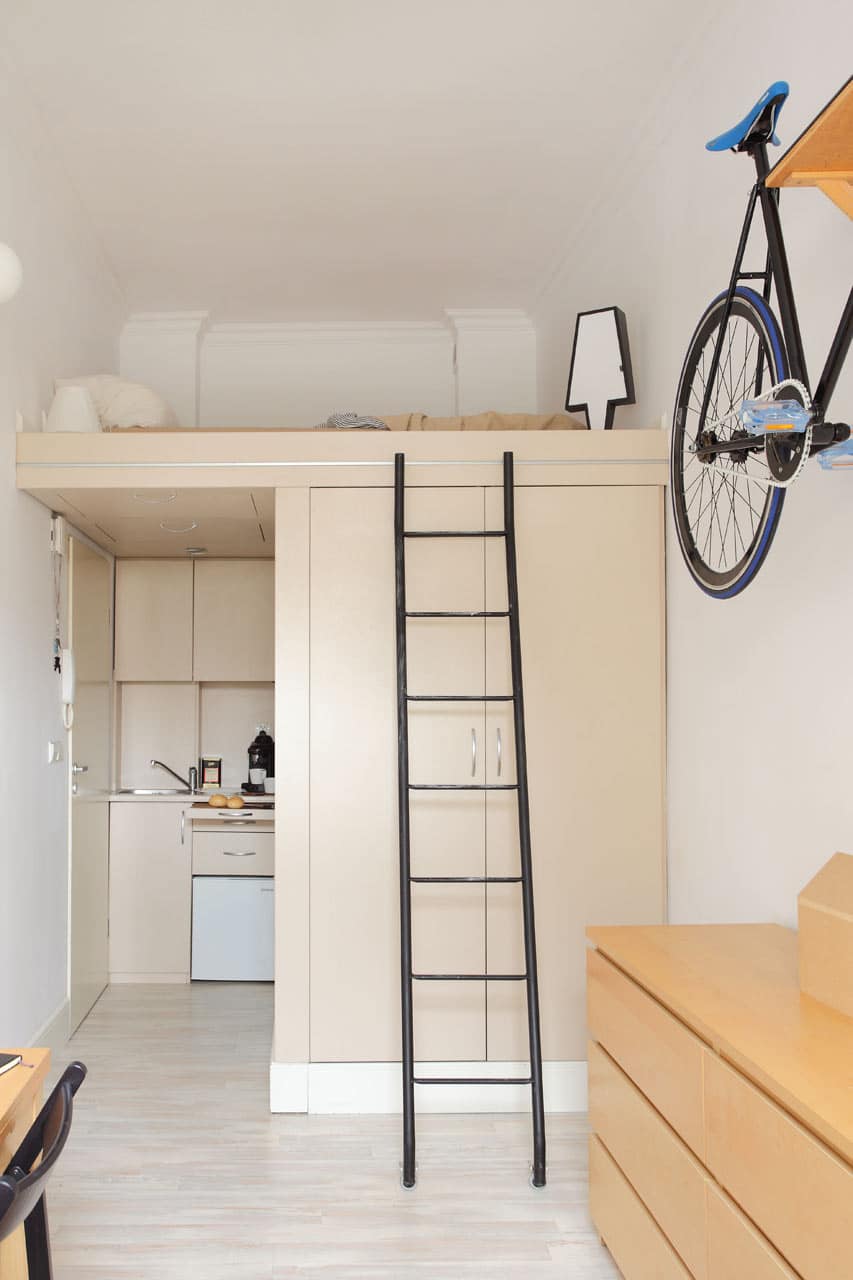 A rolling ladder leads to the bedroom loft and provides easy access to top shelves.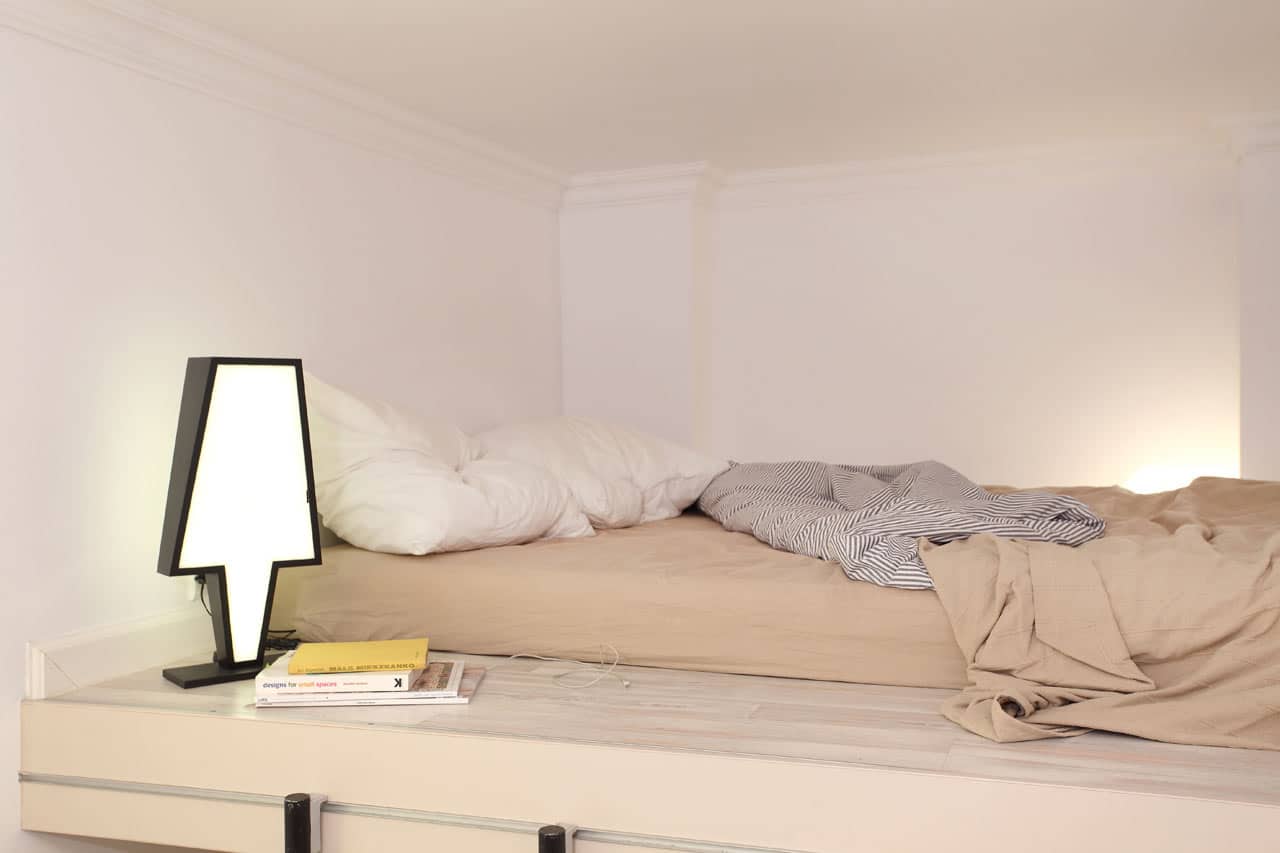 The cosy bedroom loft we all dreamed of as kids.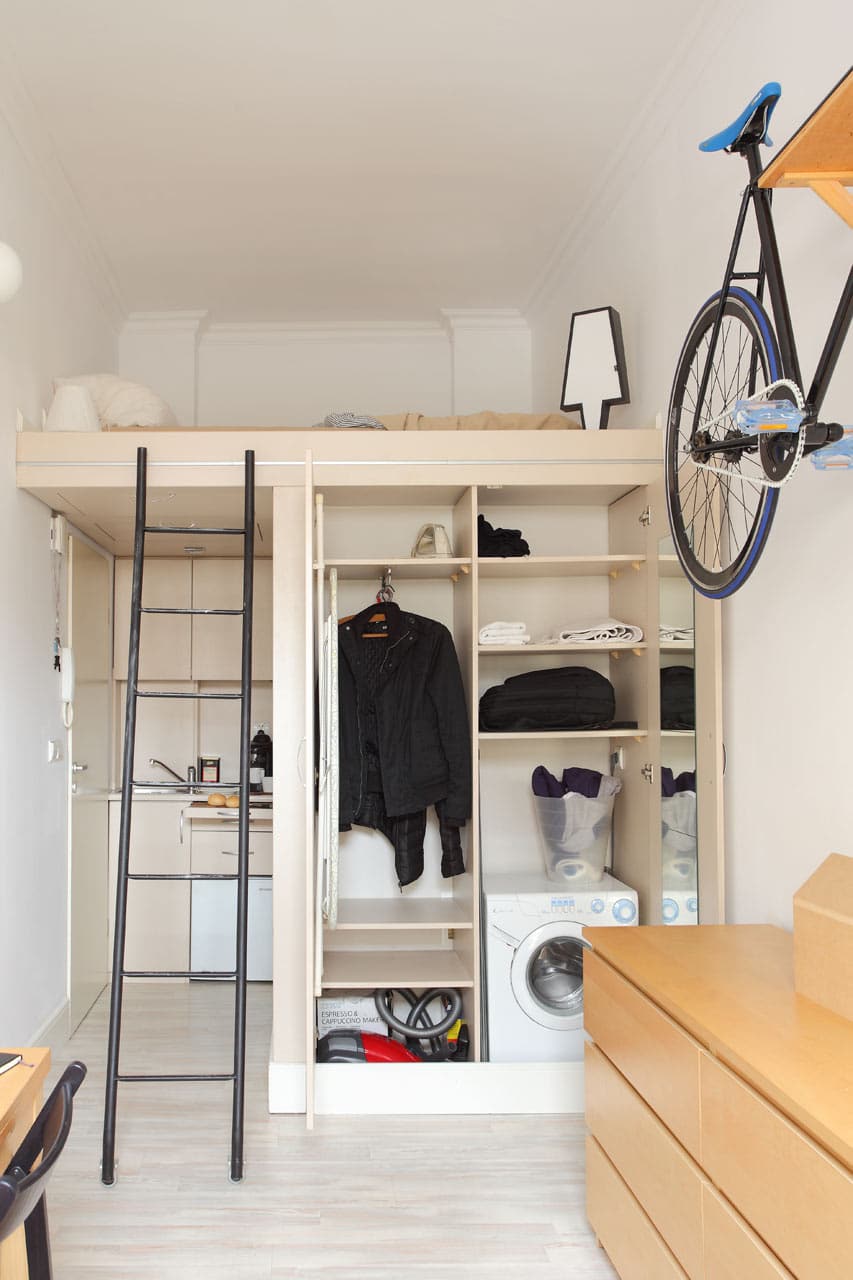 The rolling ladder reveals storage and even a washing machine, proving that small space living does not require visiting a laundromat.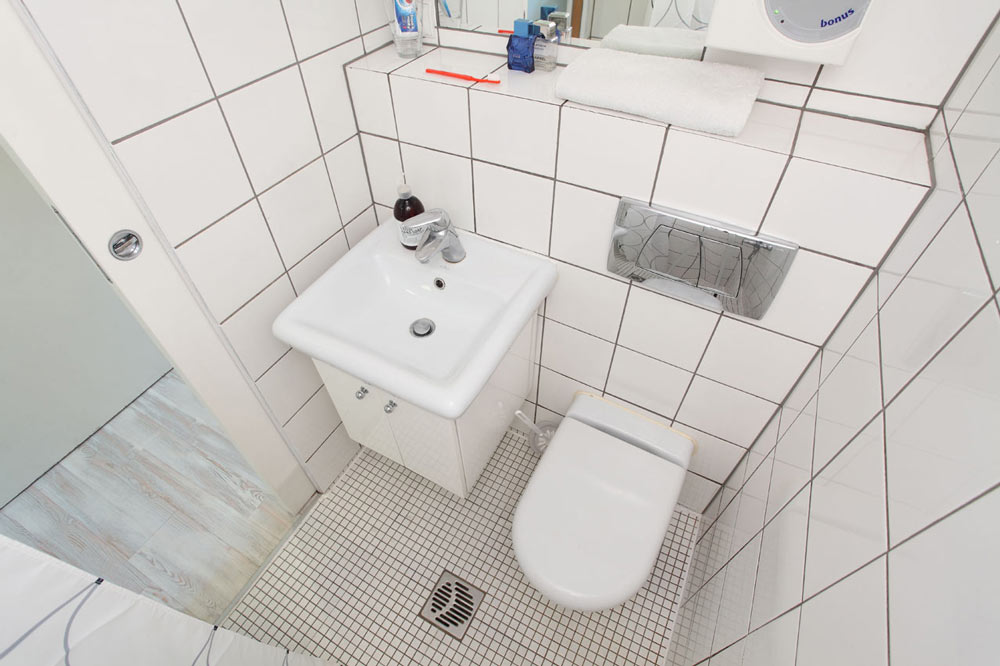 While there is no soaking in the tub in this small space, a three-piece bathroom covers all your grooming needs. The cruise-ship style shower makes the most of limited square footage.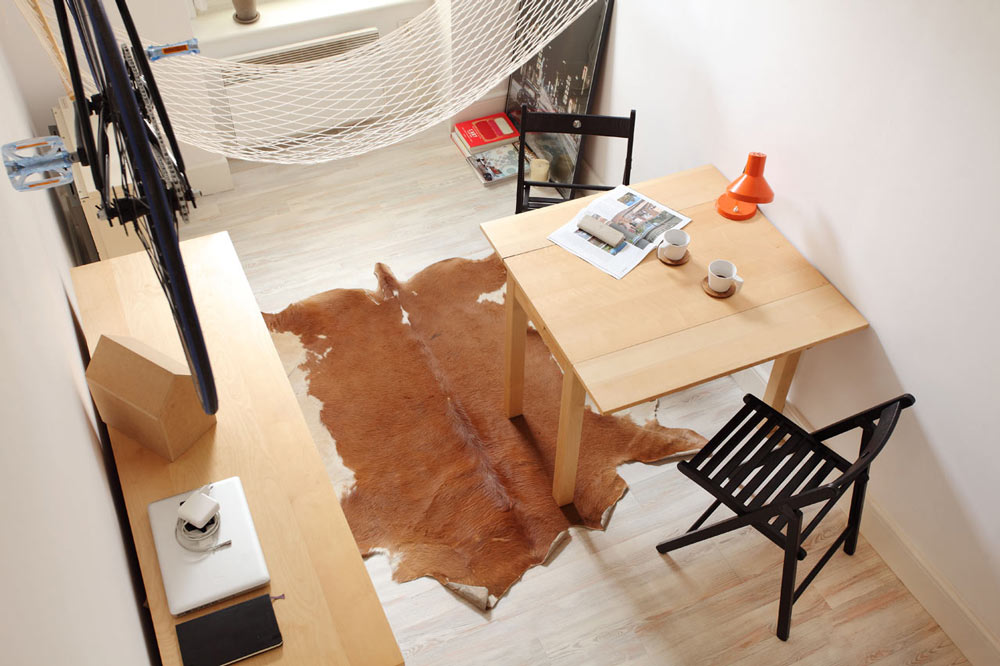 Less space means every object should have major impact. Color from an orange lamp and texture from a calfskin rug pop against the clean lines of the space.
If you like this, check out the rest of Design Milk's top 2015 interior design posts.
[All images: Design Milk]