Stairs are more than a way of getting to another floor. The right design can make a statement at an entrance, float nearly invisibly or be a part of a room's overall design.
These modern staircases and railings feature minimalist style but are not lacking in impact.
Whether the design features floats, curves around a spiral or features gorgeous wood grain, all of these stairs are a prominent feature, especially in open concept living spaces.
A range of materials can make up the modern stair railings. Choose from translucent plexiglass, fine wire or stainless steel for solid and safe railings with minimal visual impact.
Check out these pictures for a few examples of beautiful modern stairs.
1. Plexiglass Railing+ Wood Stairs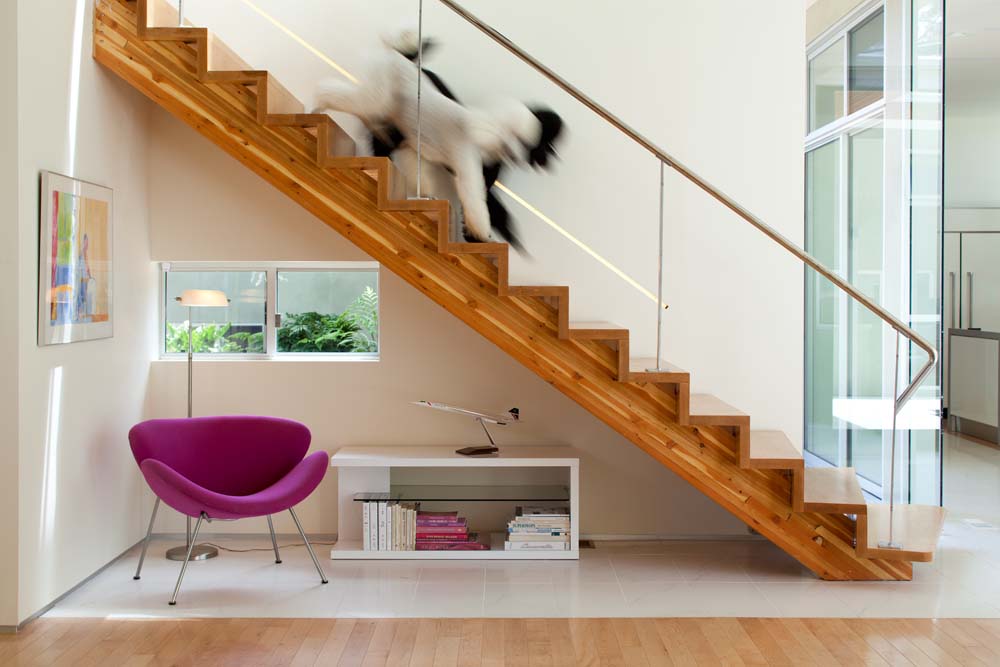 The texture of the wooden beam contrasts with modern plexiglass and stainless steel railing.
2. Floating Stairs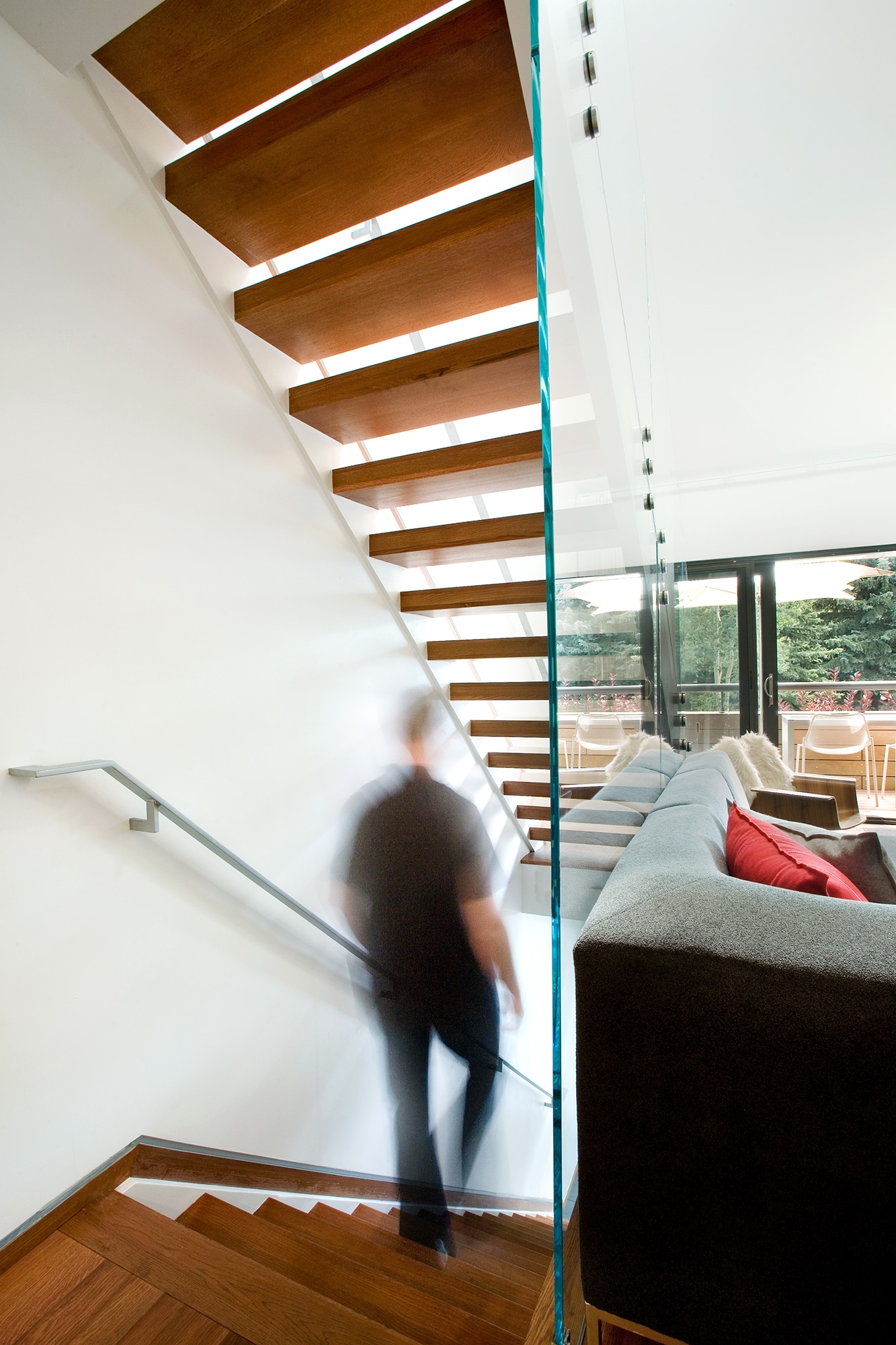 Floating steps create an optical illusion and let the light shine through.
3. Modern Spiral Staircase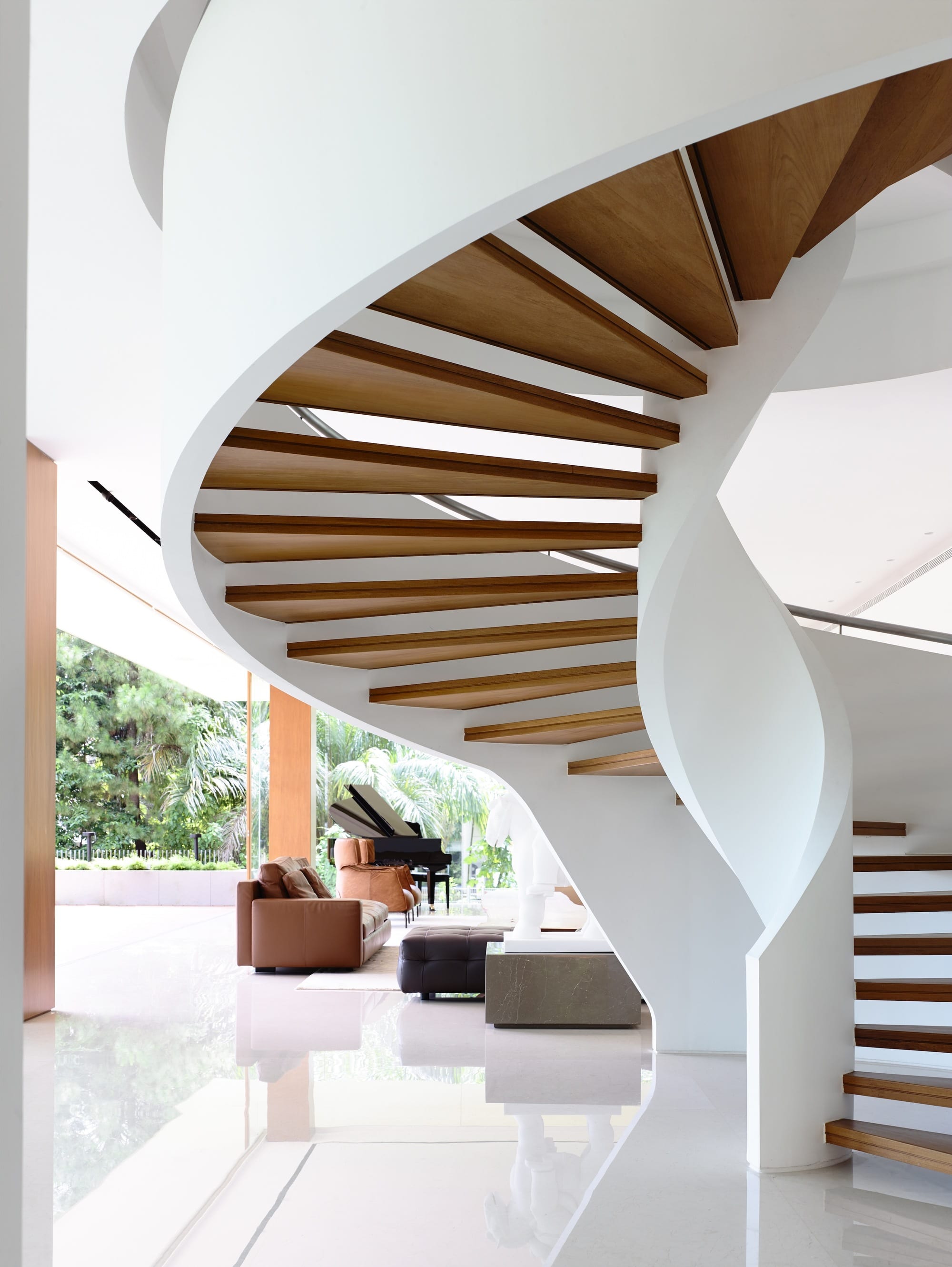 BTP House by Ong&Ong via Inspirationist
If you have the room, why not go for a dramatic spiral staircase with floating steps and sculptural white bannister.
4. Modern Wood Staircase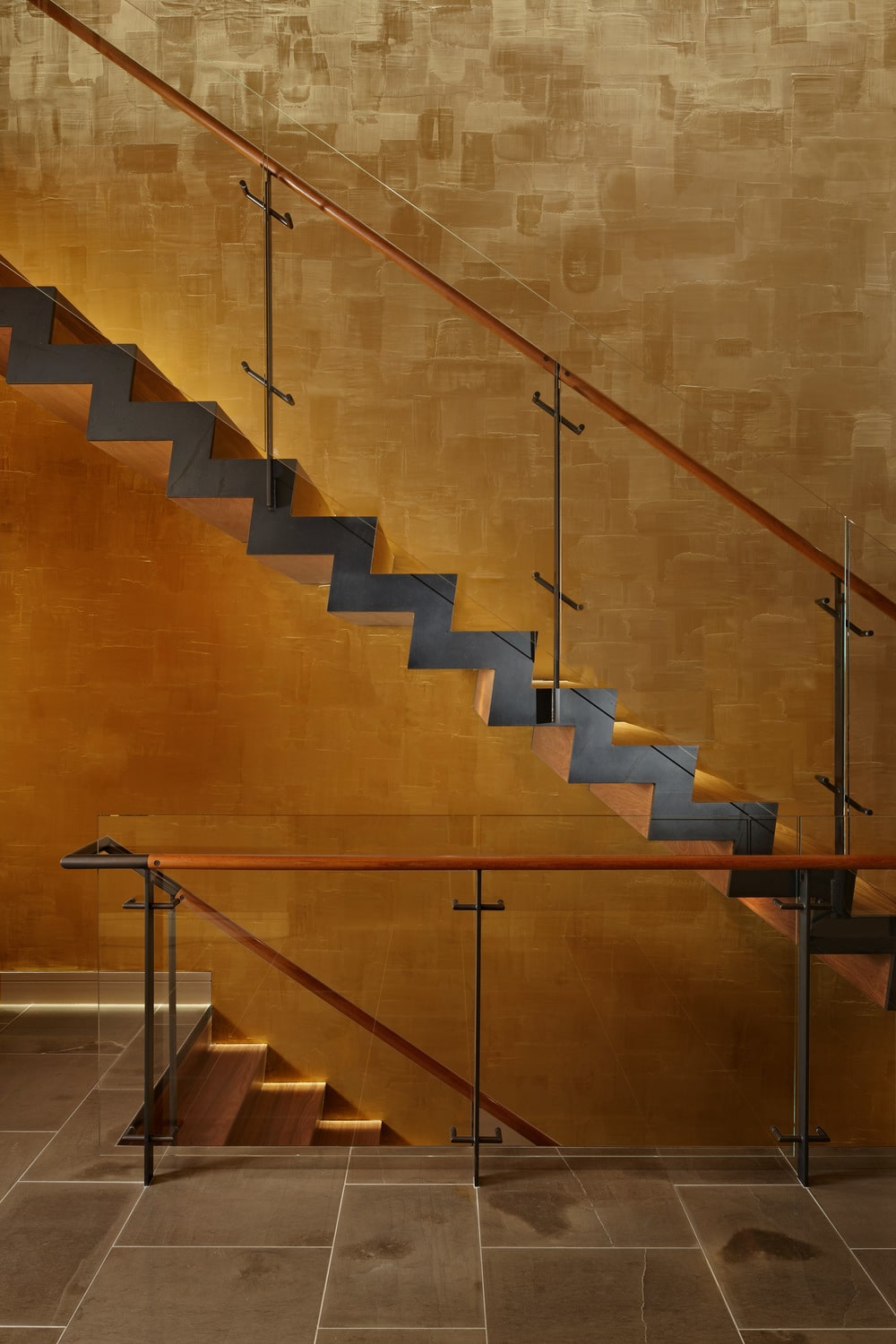 A dark finish at the edge enhances the stairs zig-zag pattern against the wall.
5. Freestanding Metal Staircase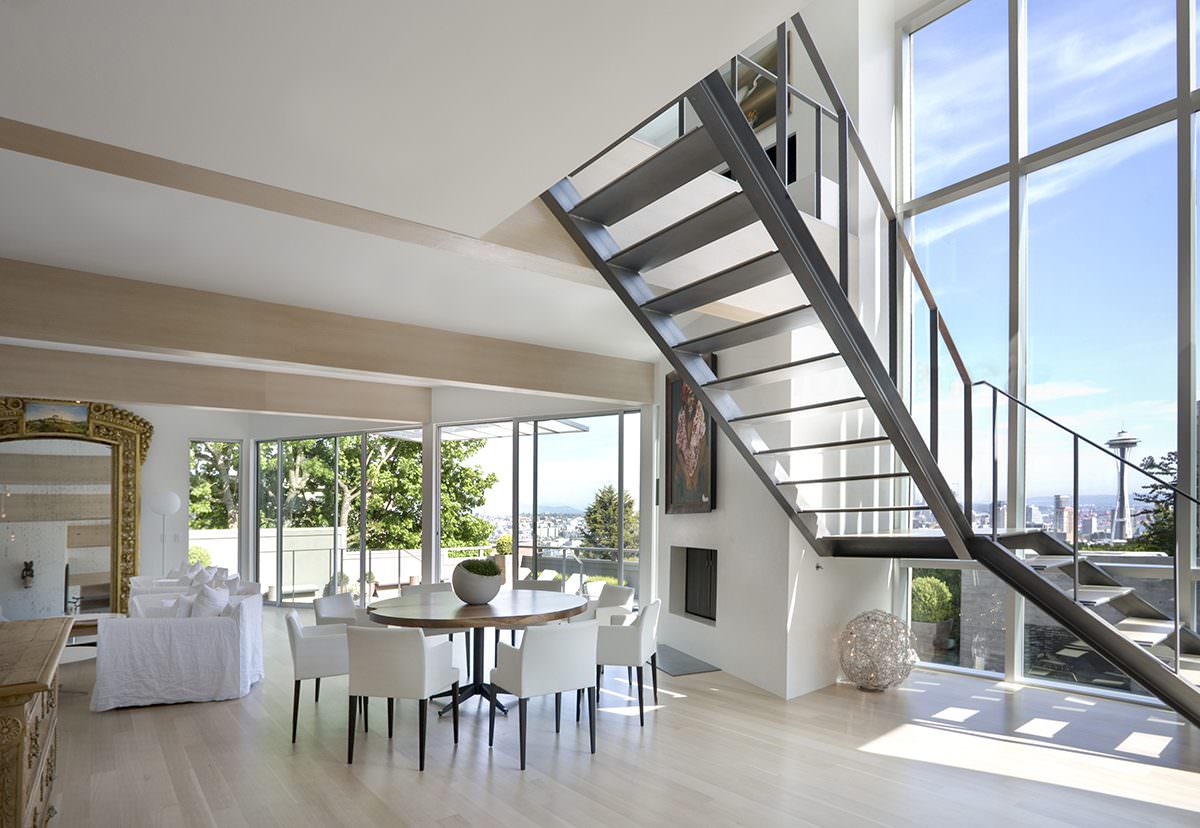 The freestanding stainless steel stairs add an industrial touch.
6. White + Wood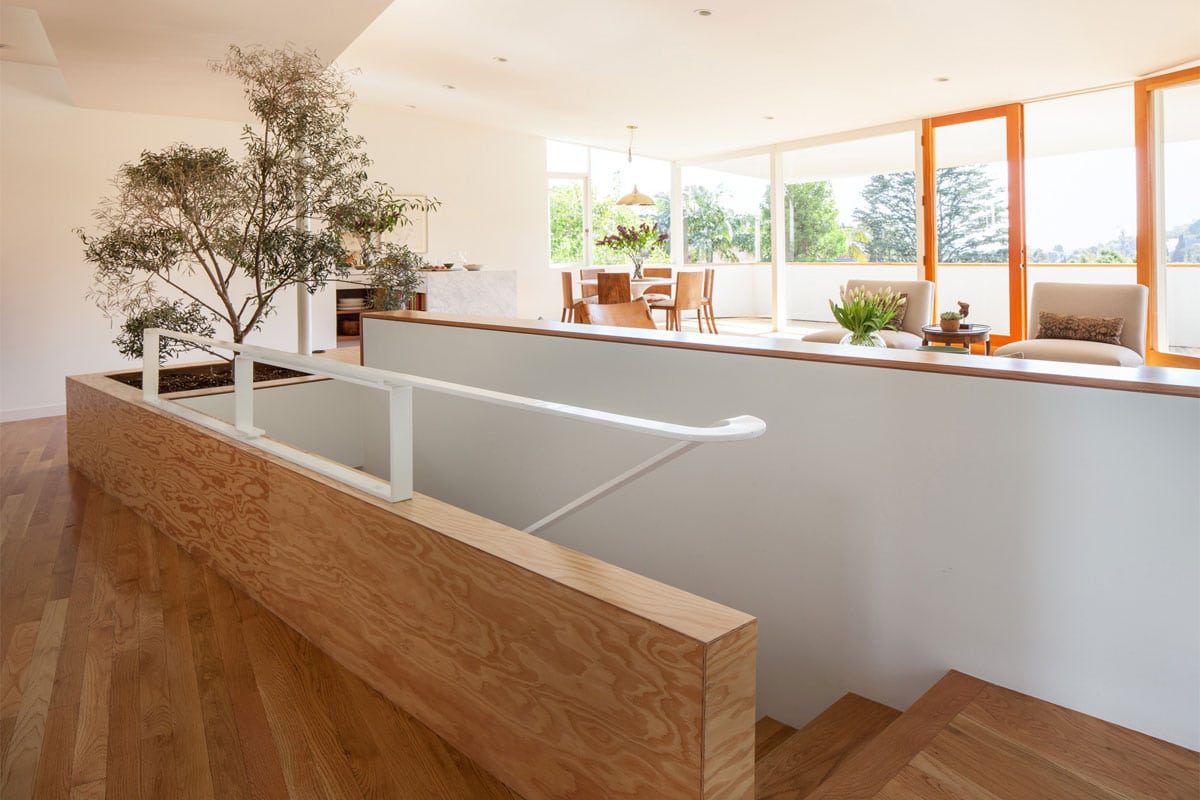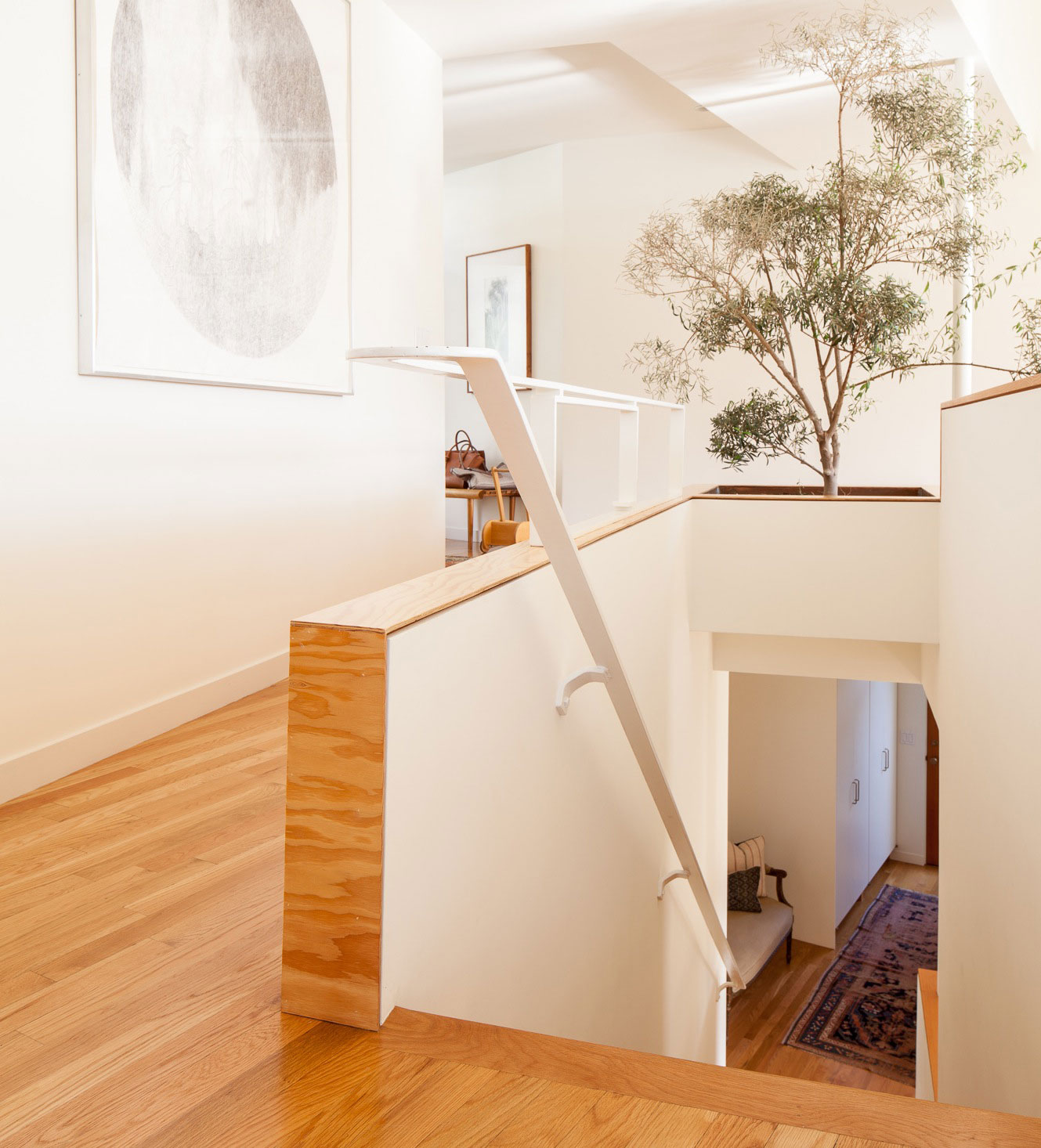 This combination of white wall and plywood fits in with the rest of the house's design.
7. Plexiglass Railing + Black Edging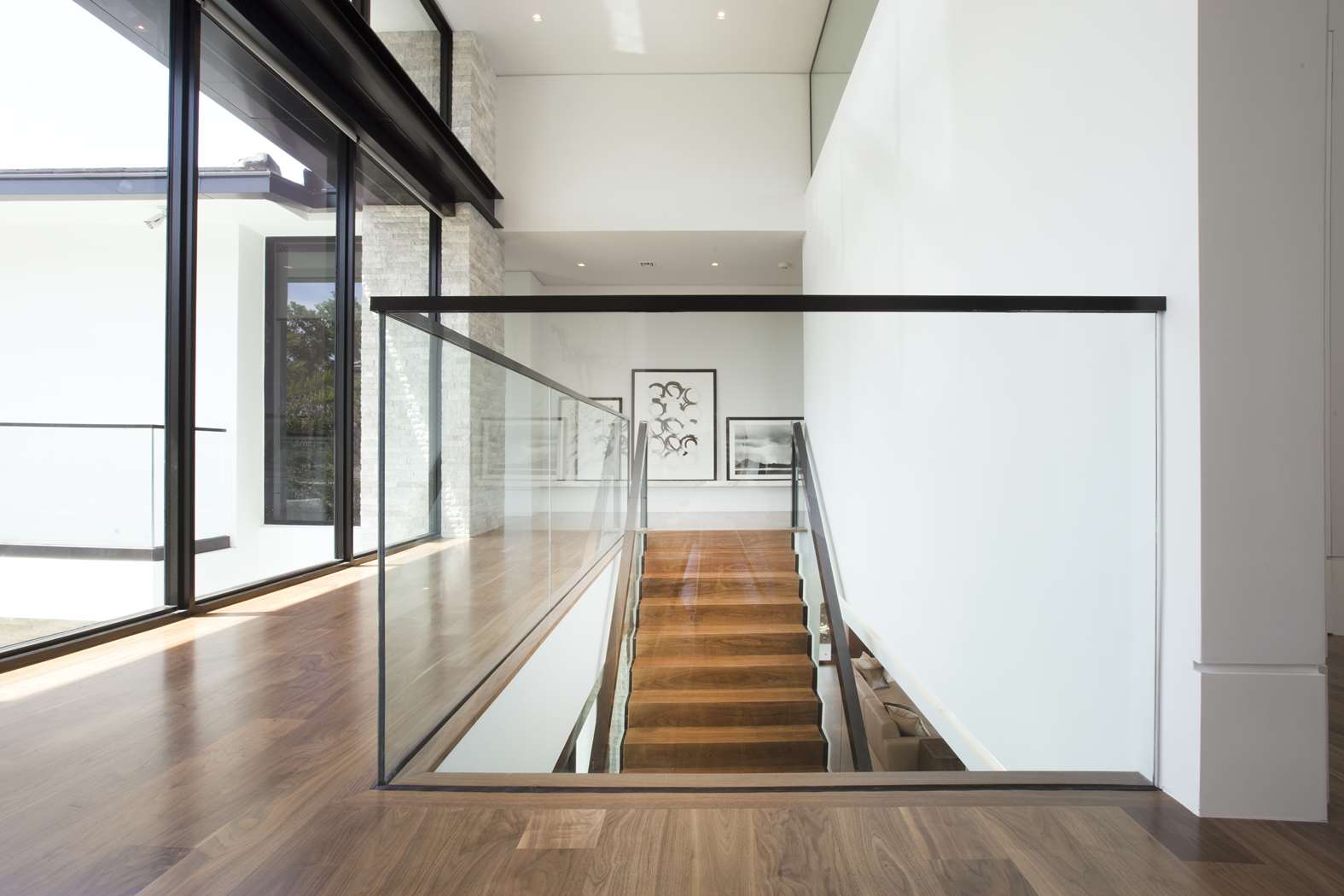 These modern stairs echo the design of the windows.
8. Modern Stair Railing Design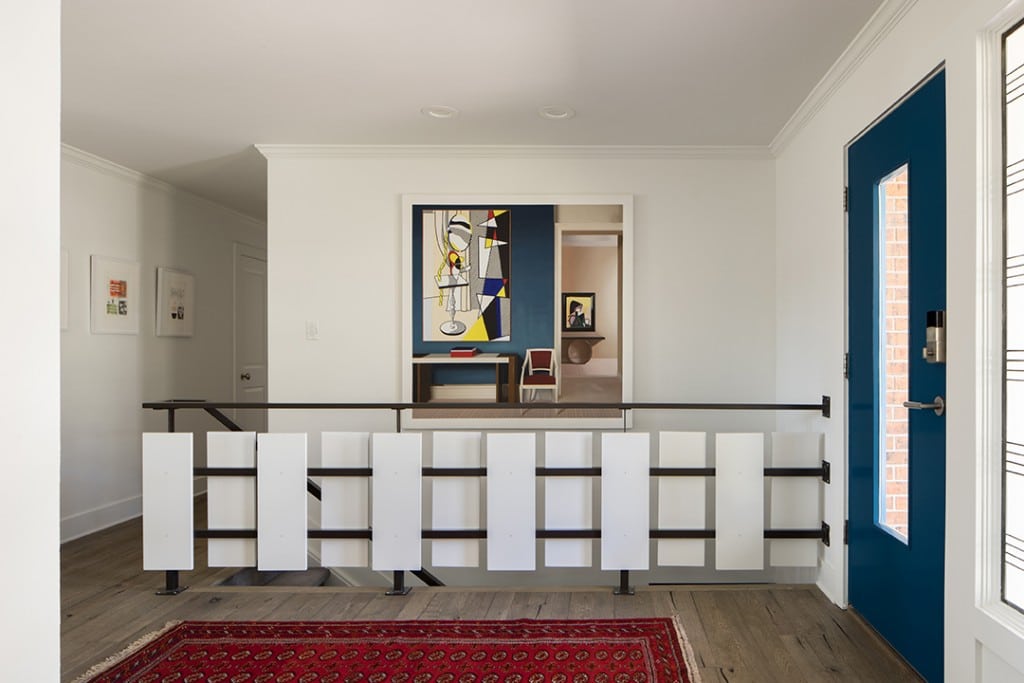 Alternating wood planks add depth and playfulness to this metal railing.
9. Stainless Steel Staircase Railing + Chandelier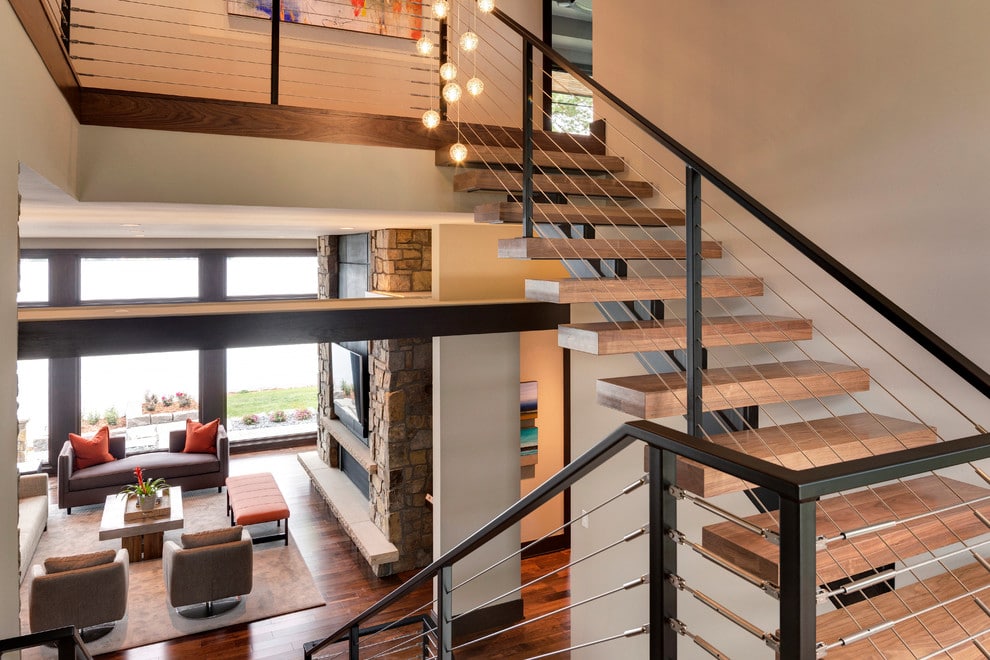 Liven up the empty space in a staircase with a vertical chandelier.
10. Distressed Wood Stairs + Plexiglass Railing + Landing Gallery Wall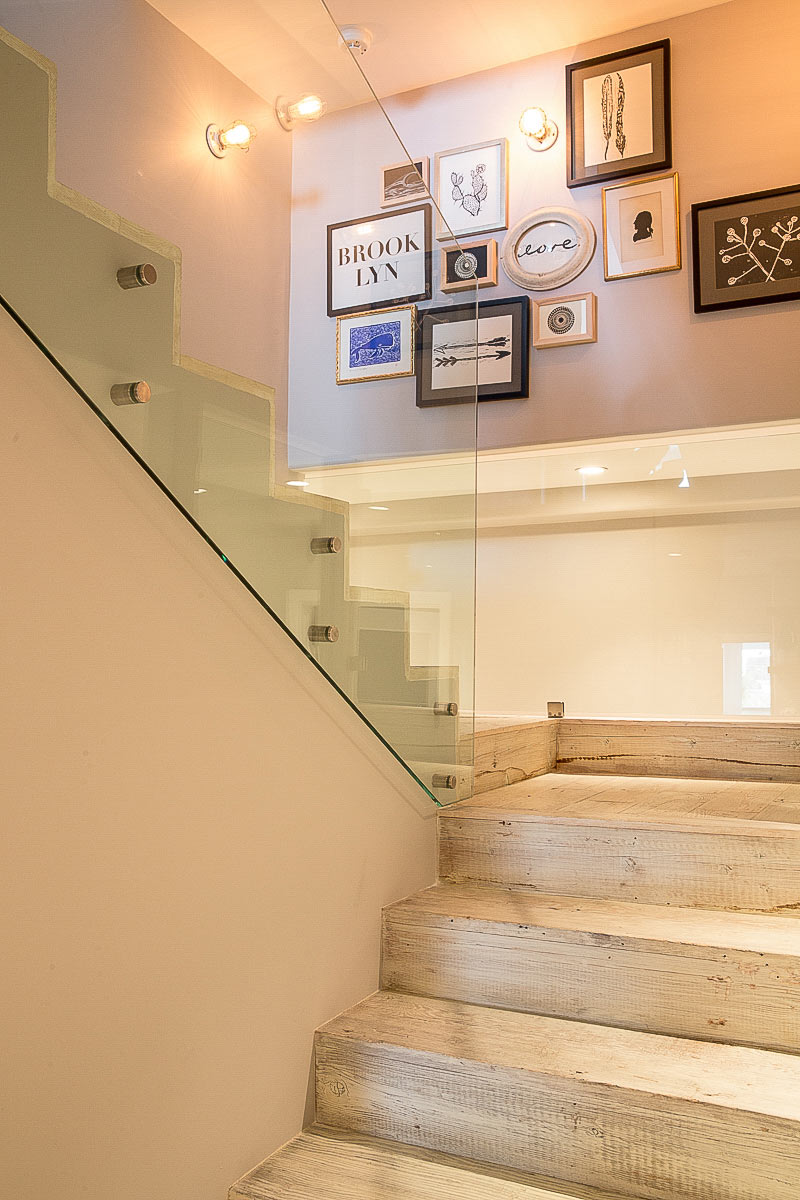 Benedetta Amadi for Homepolish
So much is happening in this small space with distressed wood steps, a thick plexiglass railing and gallery wall at the landing.
11. Modern Staircase + Storage

Custom storage breaks up the otherwise blank wall beneath these stairs with a modern wire railing and matching wood rails.
12. Entryway Stairs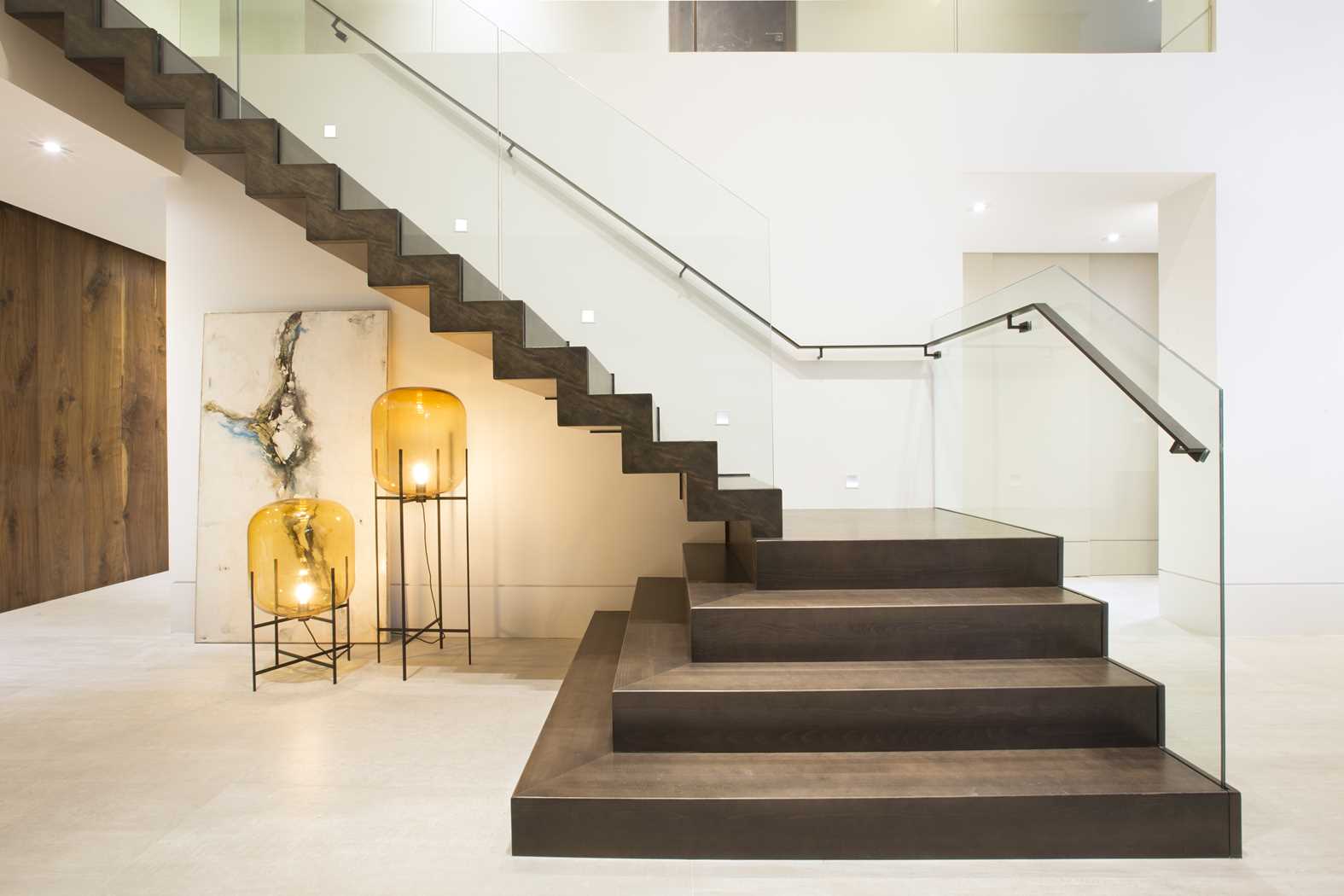 These stunning stairs spill around the corner for a dramatic waterfall effect.