A country kitchen is one of those looks that never seems to go out of style. The traditional look is cozy, functional and the heart of the home.
That being said, gingham curtains and ducks in bonnets have been replaced by more modern decor – metal accents, rustic wood and open shelving. It's all about lots of texture, details and tradition.
There's not just one way to design a country kitchen. The look can be more rustic, farmhouse or even modern. Elements like an apron sink, wooden kitchen island or blue cabinets can be part of a kitchen that is more weathered, detailed or sparse.
Check out these pictures for 20 beautiful country kitchens.
1. County Kitchen Style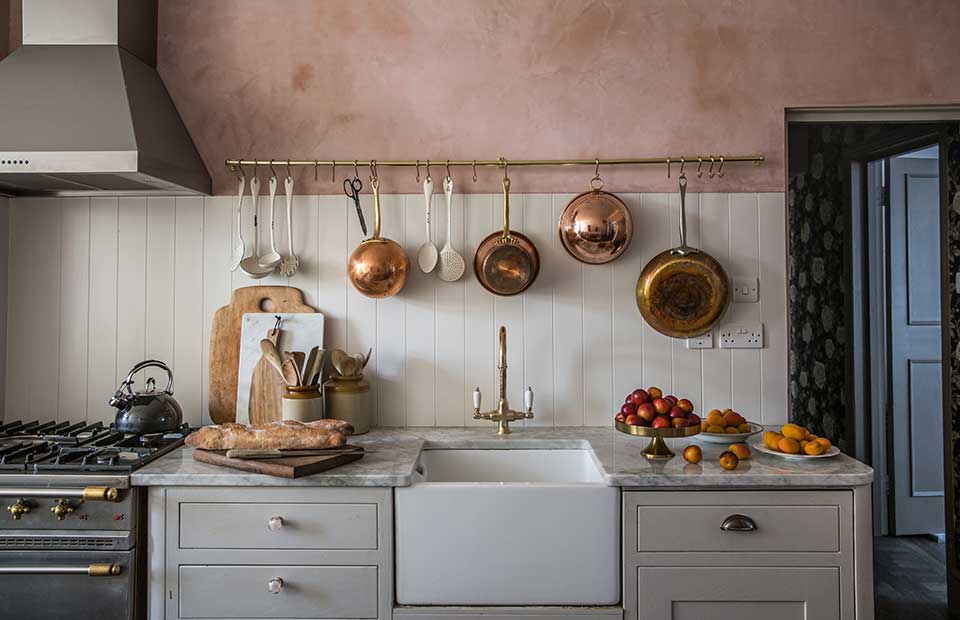 This gorgeous kitchen has all the elements of country kitchen style in a small space. No shelves make the most of available space while the pot rack is functional and shows of lovely copper pots.
2. Rustic Wood Panels + Copper Stove Backsplash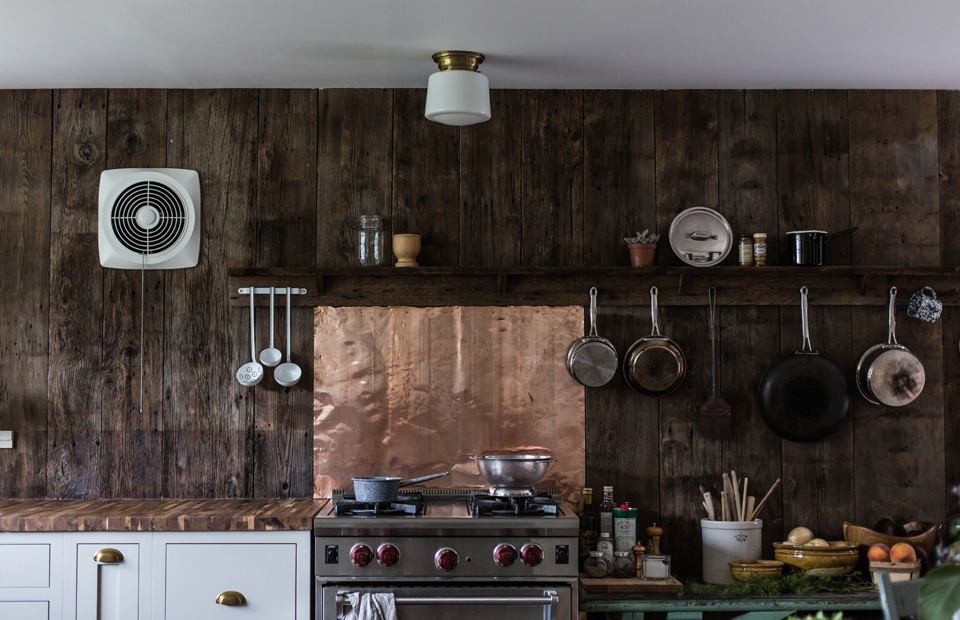 This kitchen is a little bit country and a copper backsplash behind the stove that lightens up the dark weathered wood walls. Any dents or discoloration to the copper just adds to the overall look.
 3. Open Shelving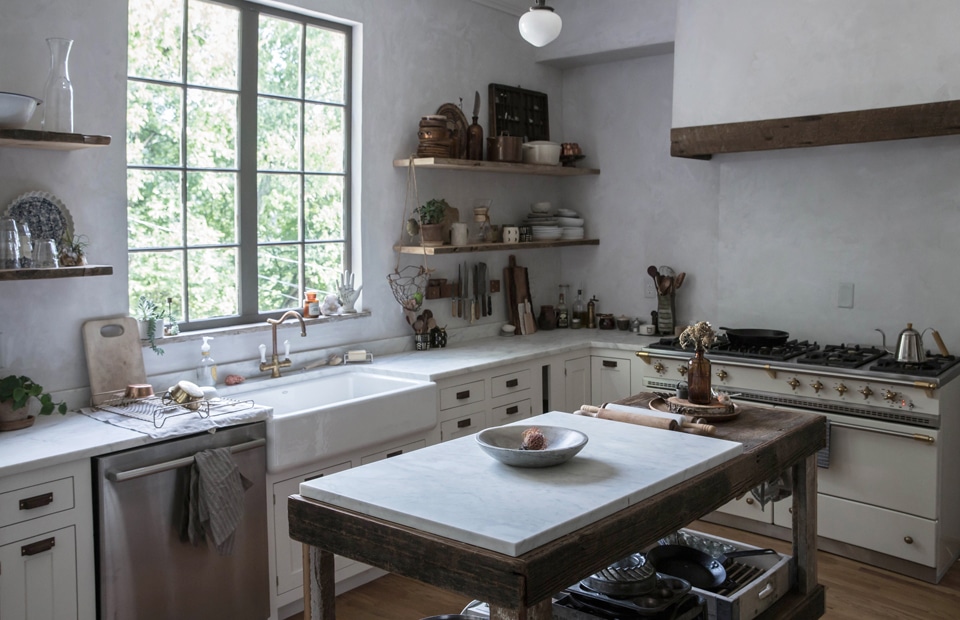 Open shelving is a one of the hallmarks of a country kitchen. This cool look also saves space and creates a light, open feeling in he room.
4. Country Kitchen Sink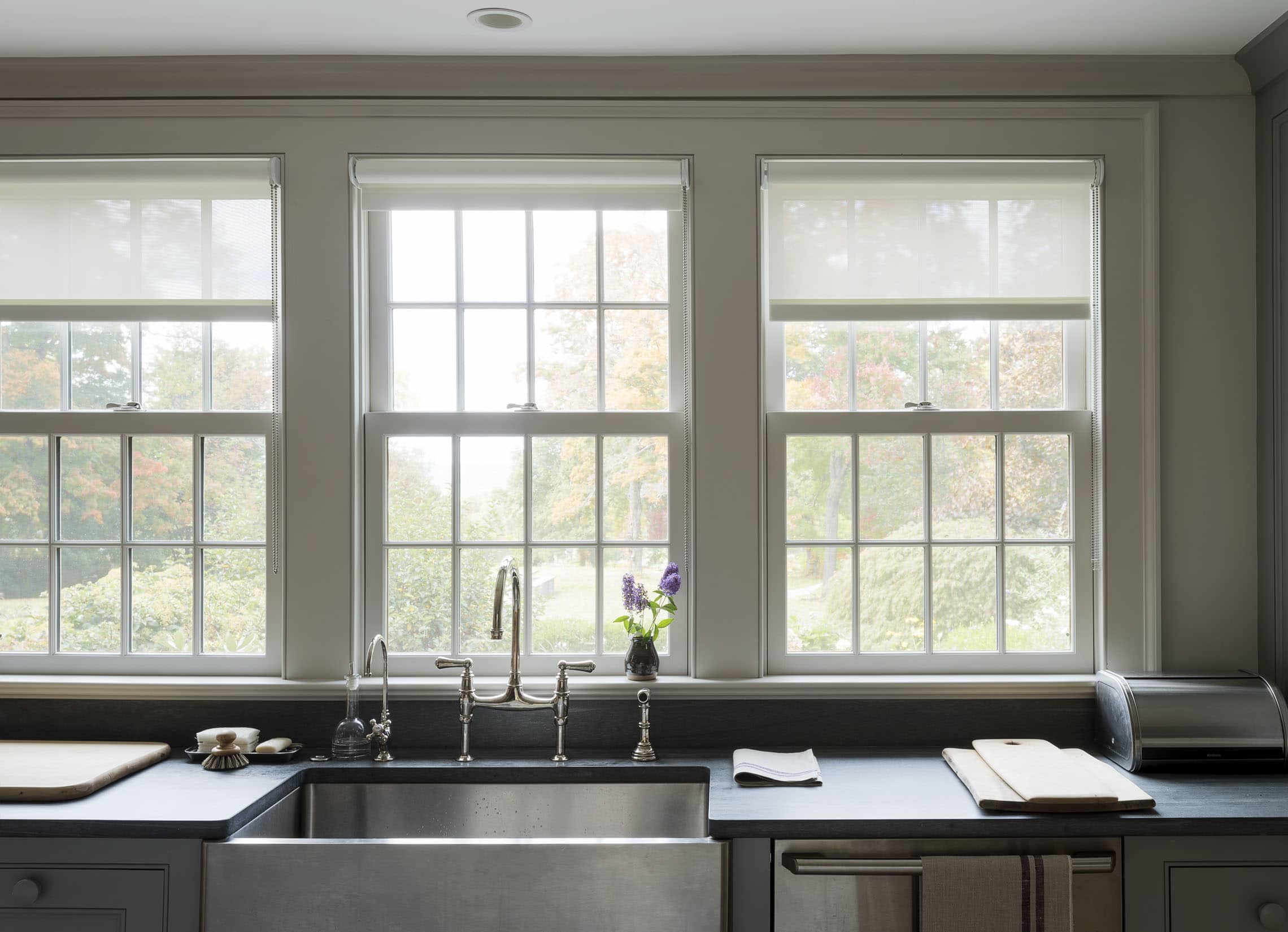 Country kitchen sink usually brings up images of wide ceramic sink big enough to bathe a hefty toddler. However, the style is more important than the color. This apron sink in stainless steel surrounded by matte soapstone counters still has that farmhouse feel.
5. Country Kitchen Lighting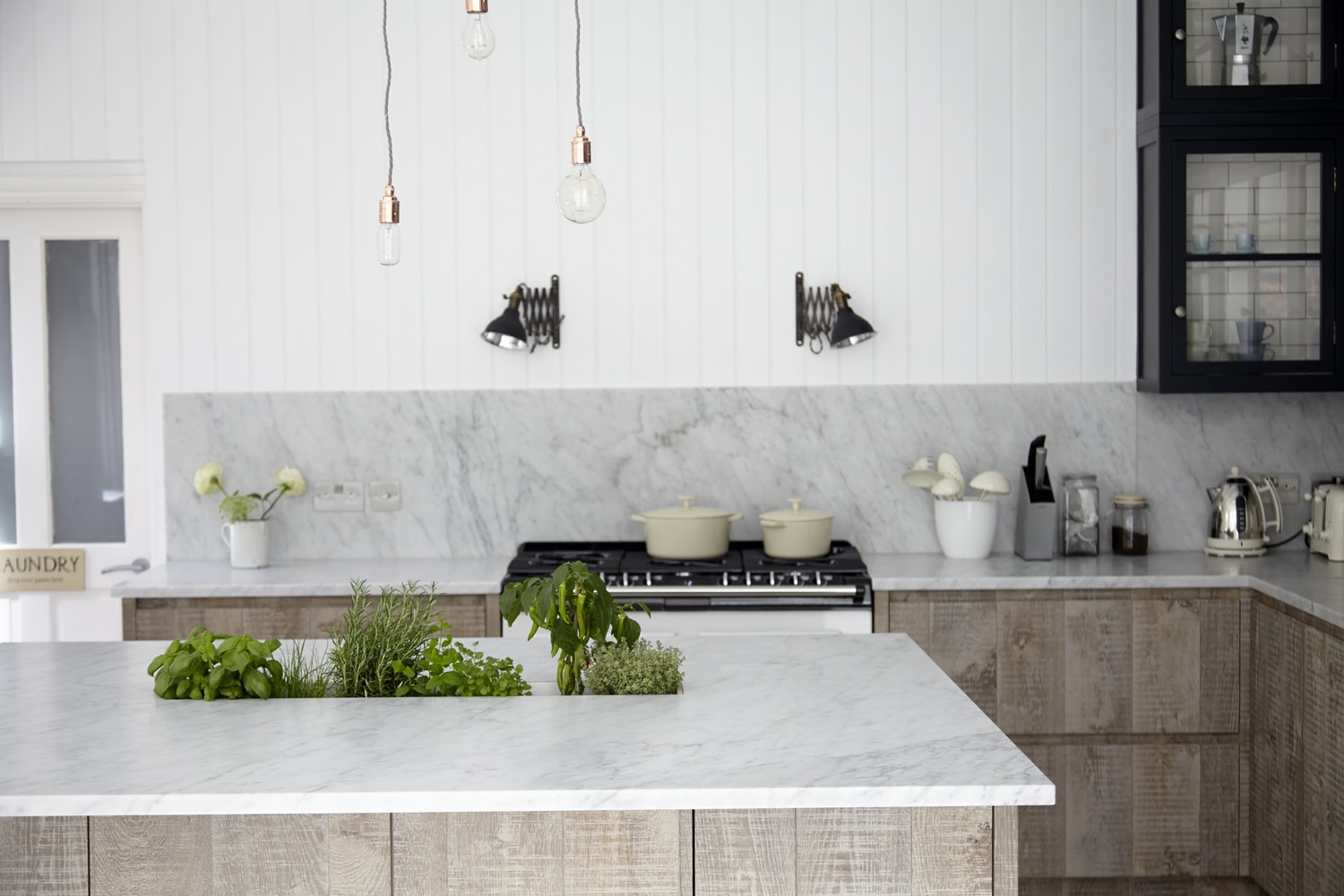 Rustic meets country in this gorgeous kitchen with white wood panels, rustic cabinetry and Edison bulbs with copper fixtures. Marble counters add a modern touch to the whole look.
6. Industrial Stools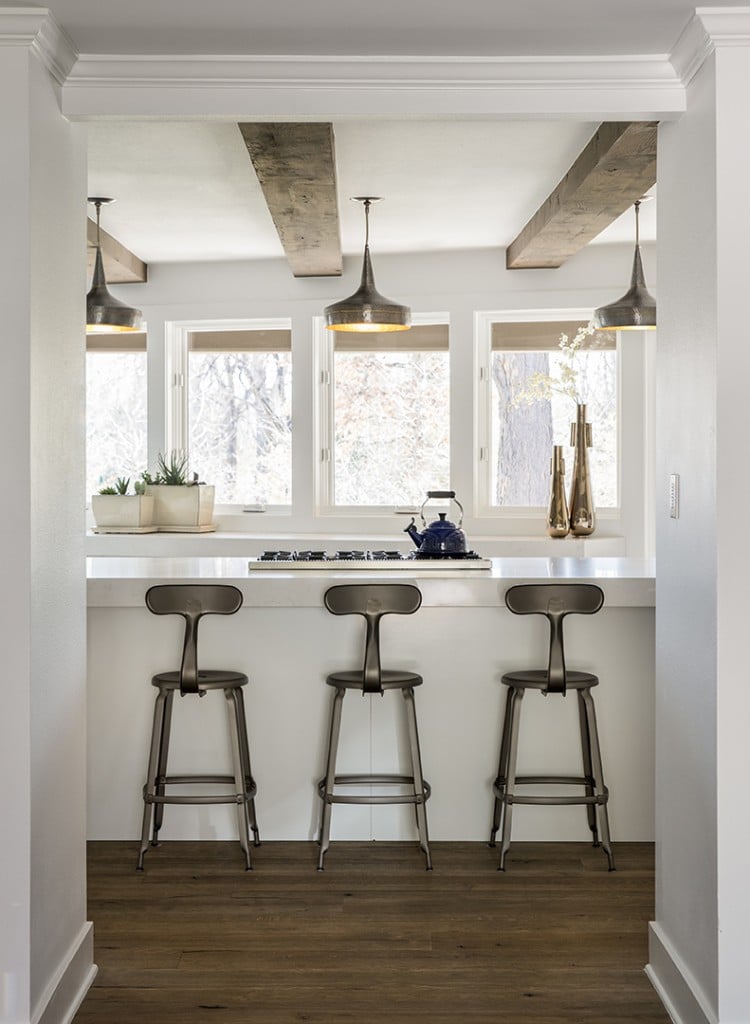 The country style is all in the details, like these vintage metal stools in an all white kitchen topped with wood beams.
7. Kitchen Rug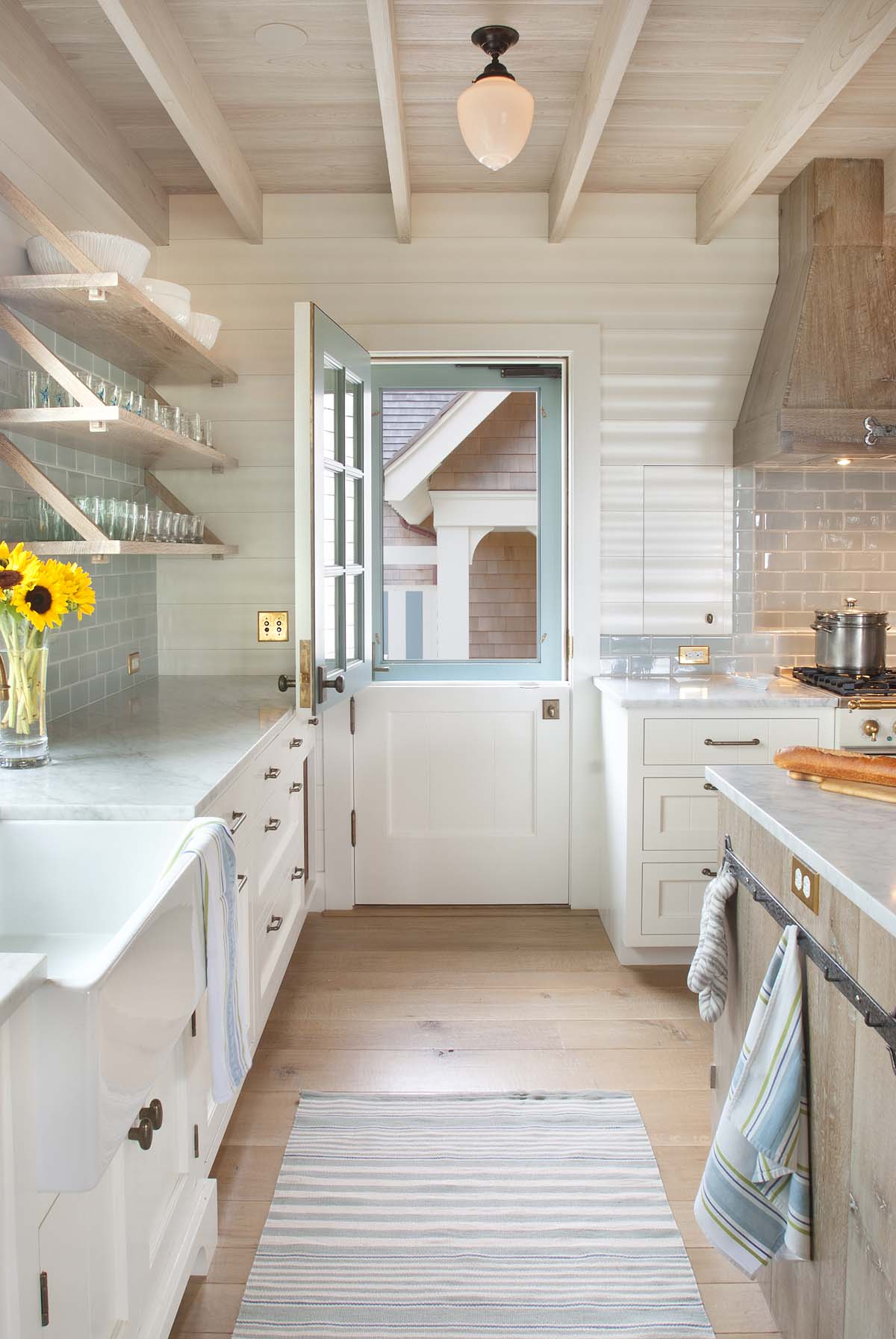 Another element that says country kitchen is a rug. This blue and white striped number matches the subway tile and Dutch door.
8. Rustic Kitchen Island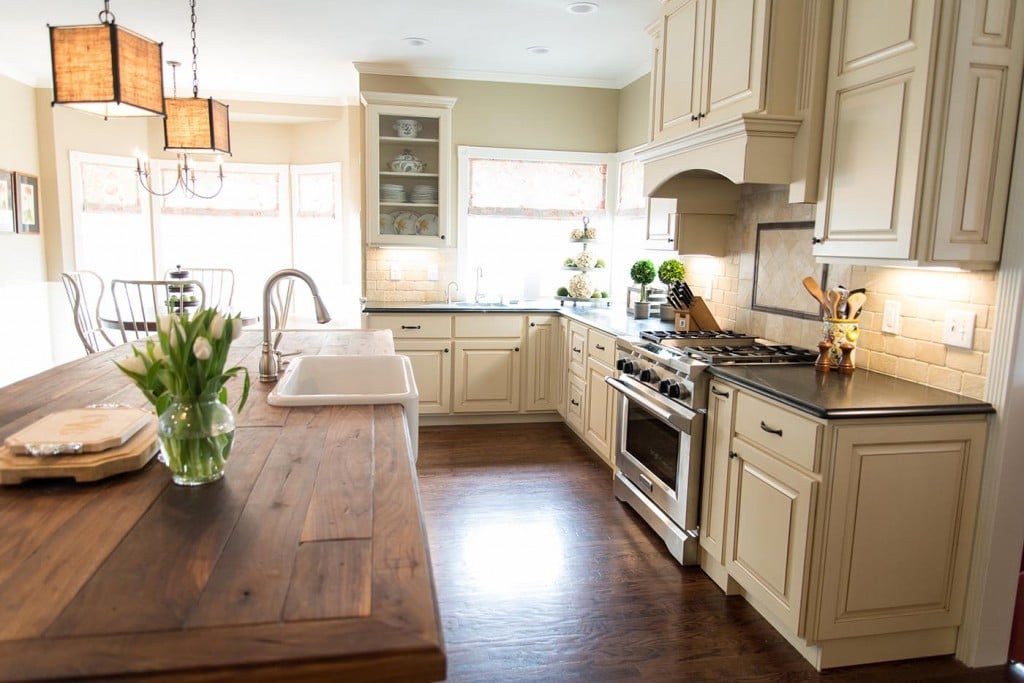 A far cry from butcher block, this wood kitchen island punctuated by a ceramic apron sink has adds a rustic touch to this cream country kitchen.
9. Dining Table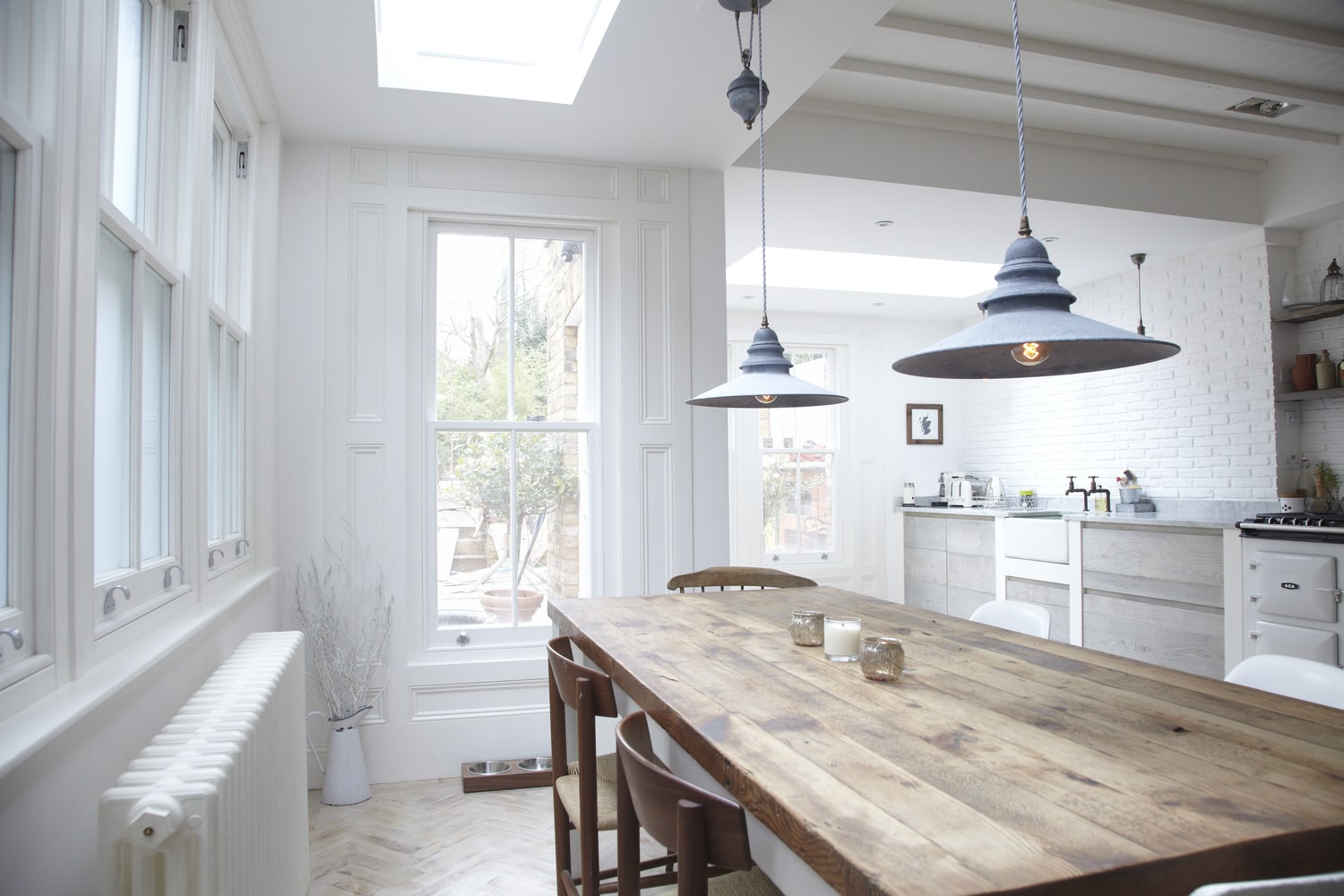 Instead of the kitchen island, a wide-planked table with a hint of wear is just the right country style table.
10. Two-Tone Kitchen Cabinets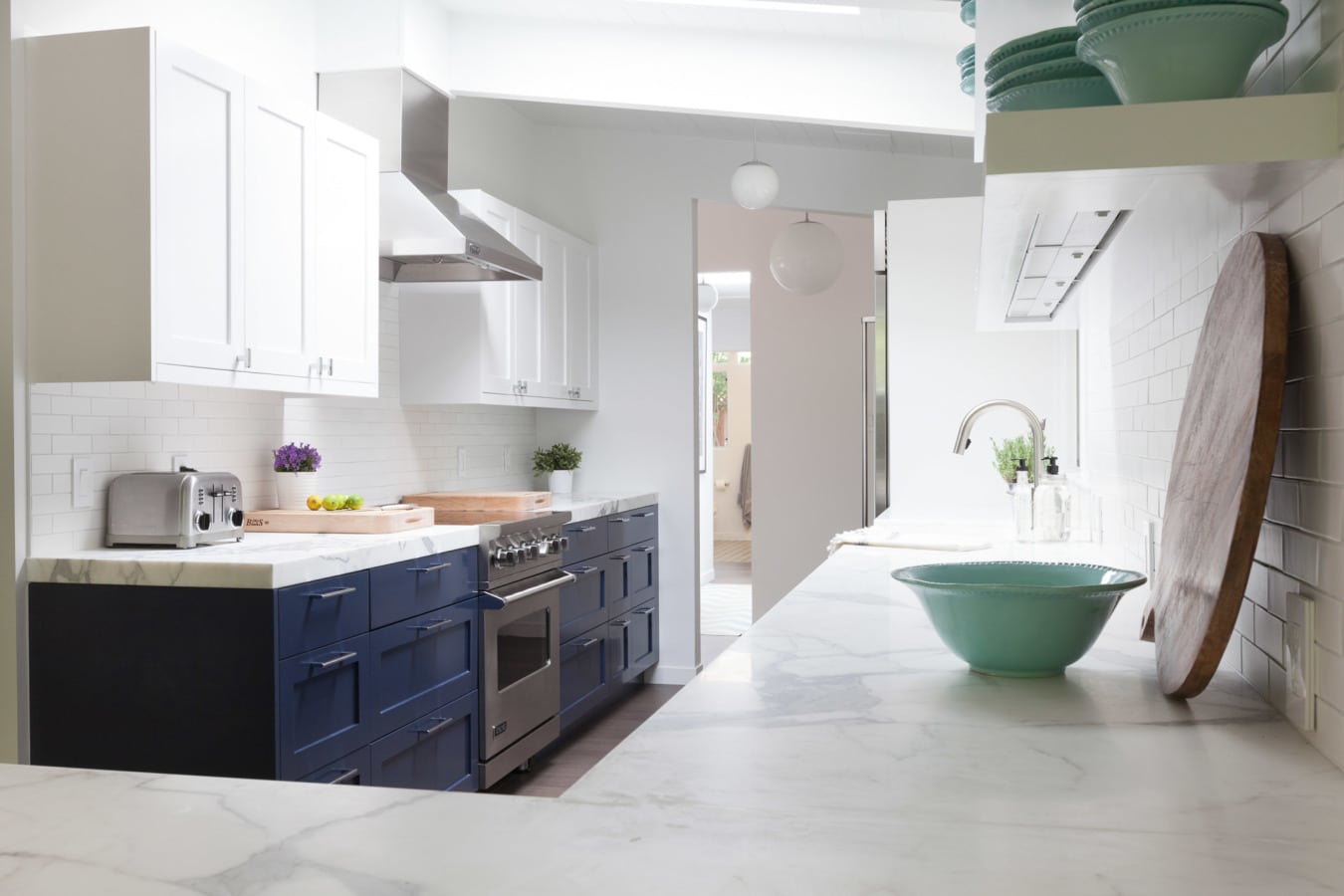 Blue and white are common county kitchen colors. This modern update features two-tone cabinets with a navy lower cabinet and white up above.
11. Blue and White Kitchen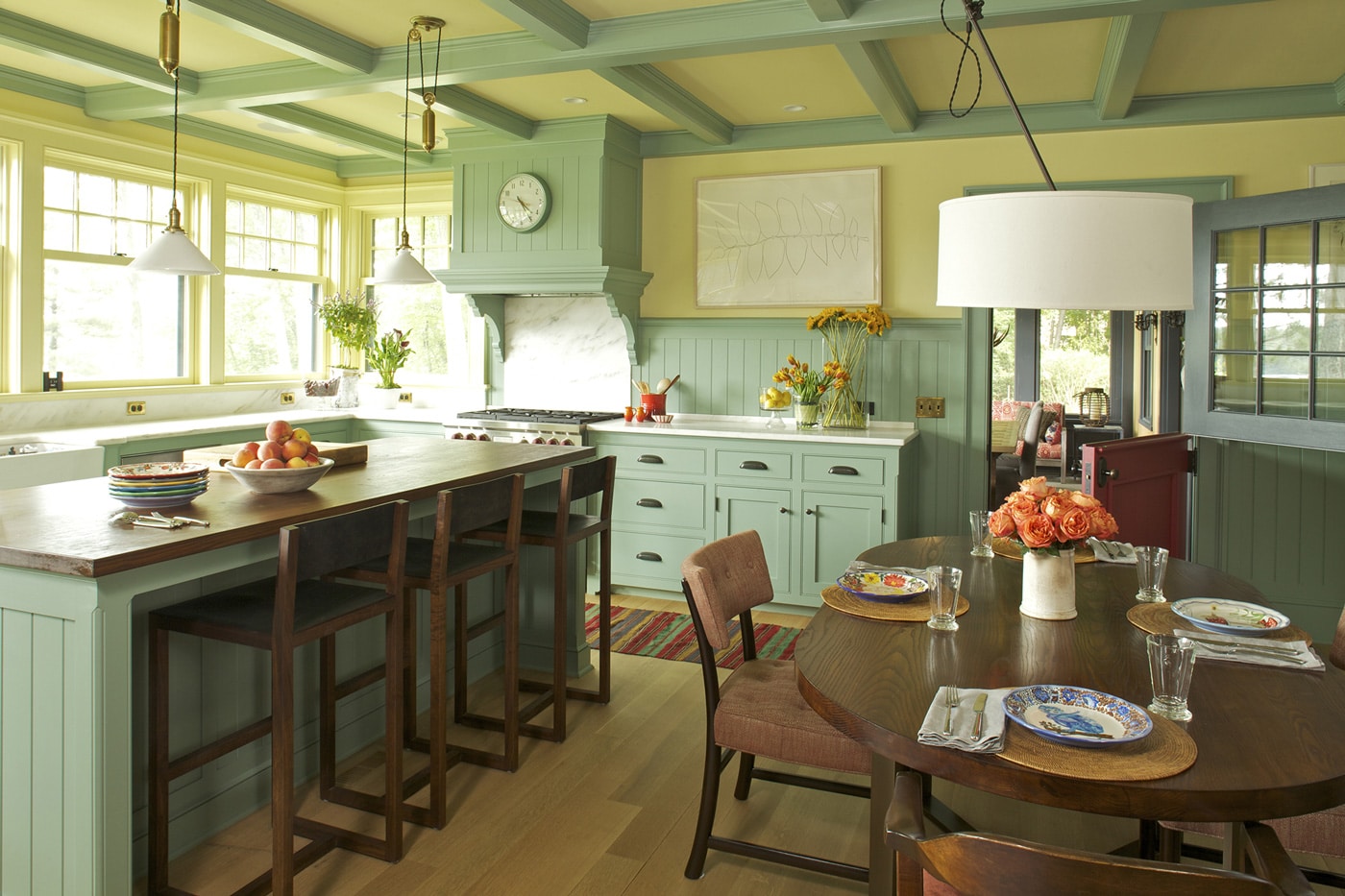 Floor-to-ceiling wood in multiple hues gives this farmhouse kitchen ample warmth.
12. Traditional Country Kitchen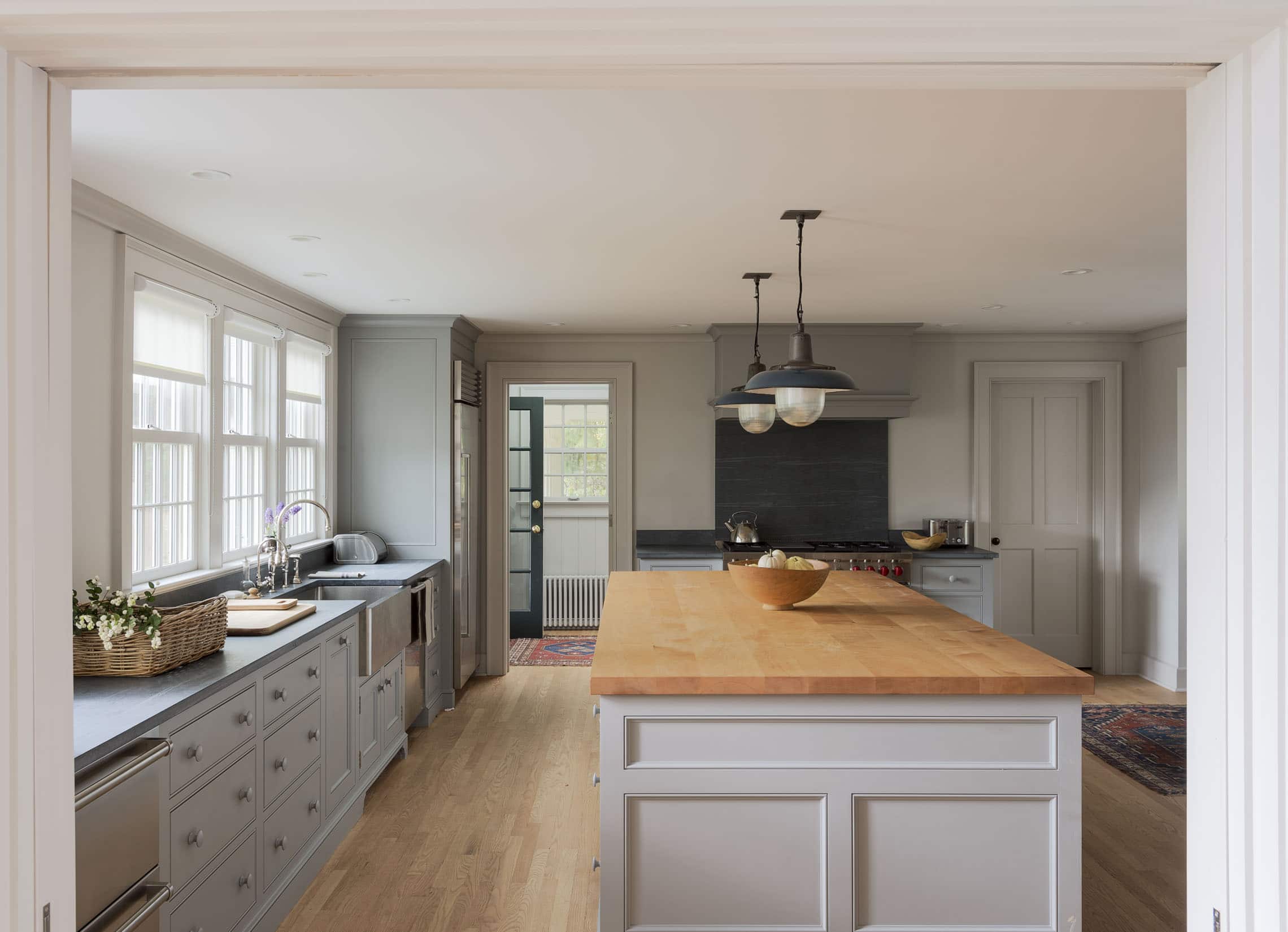 With blue cabinets, a butcher block island and farmhouse lighting, this is an airy, yet cozy country kitchen.
13. Country Kitchen Cabinets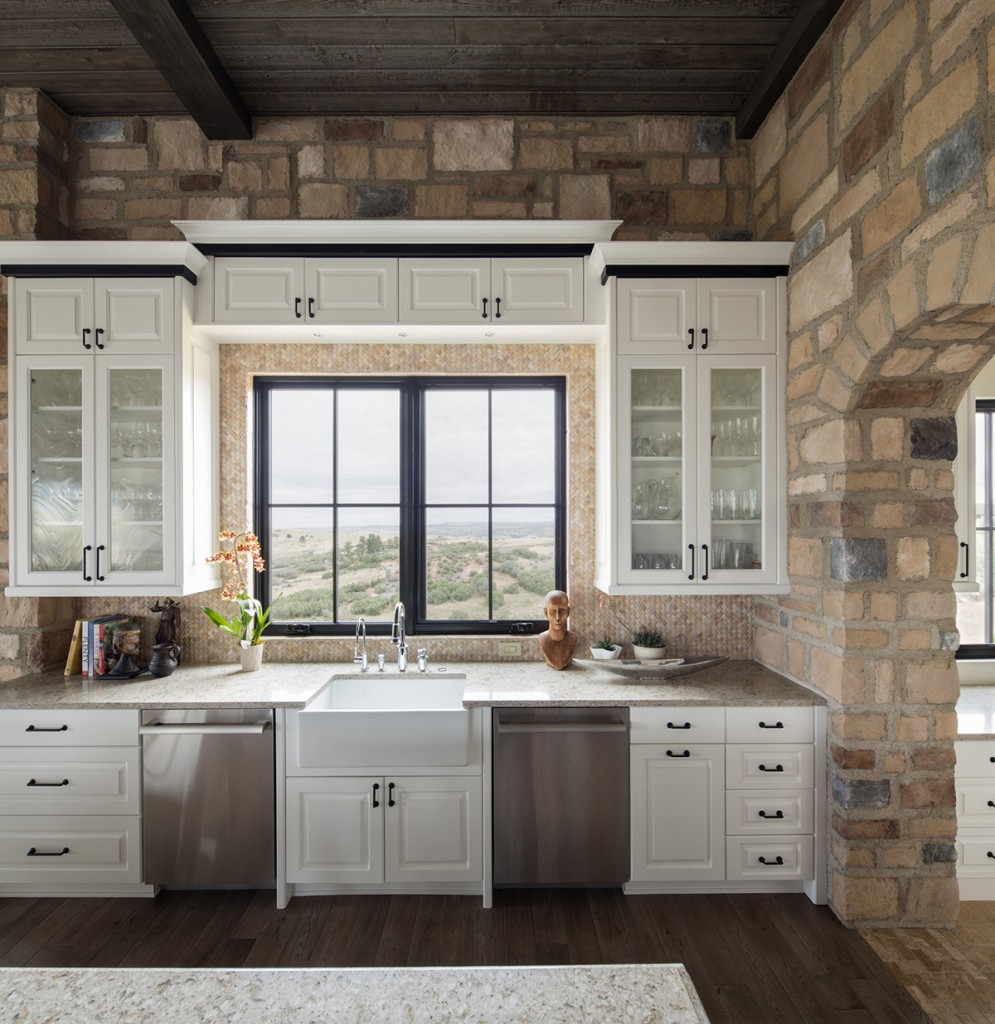 Country kitchen cabinets tend to have details like inset panelling, glass doors and color, most often white, cream or blue.
14. French Country Kitchen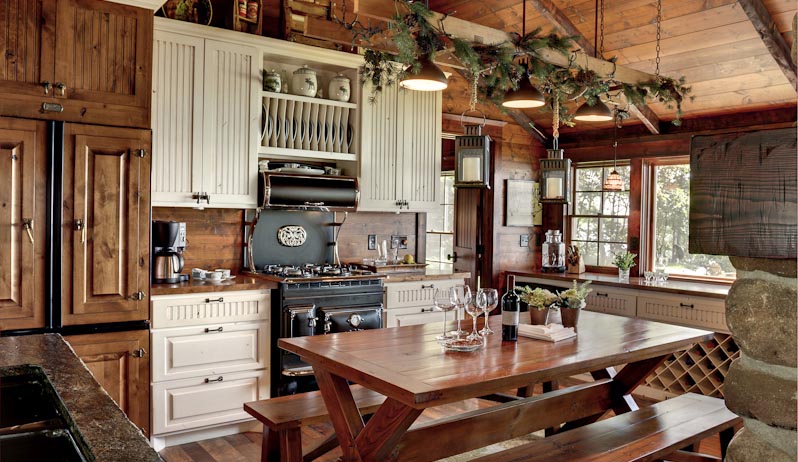 An interior picnic table adds a touch of casual whimsy to this French-style country kitchen.
15. Blue Country Kitchen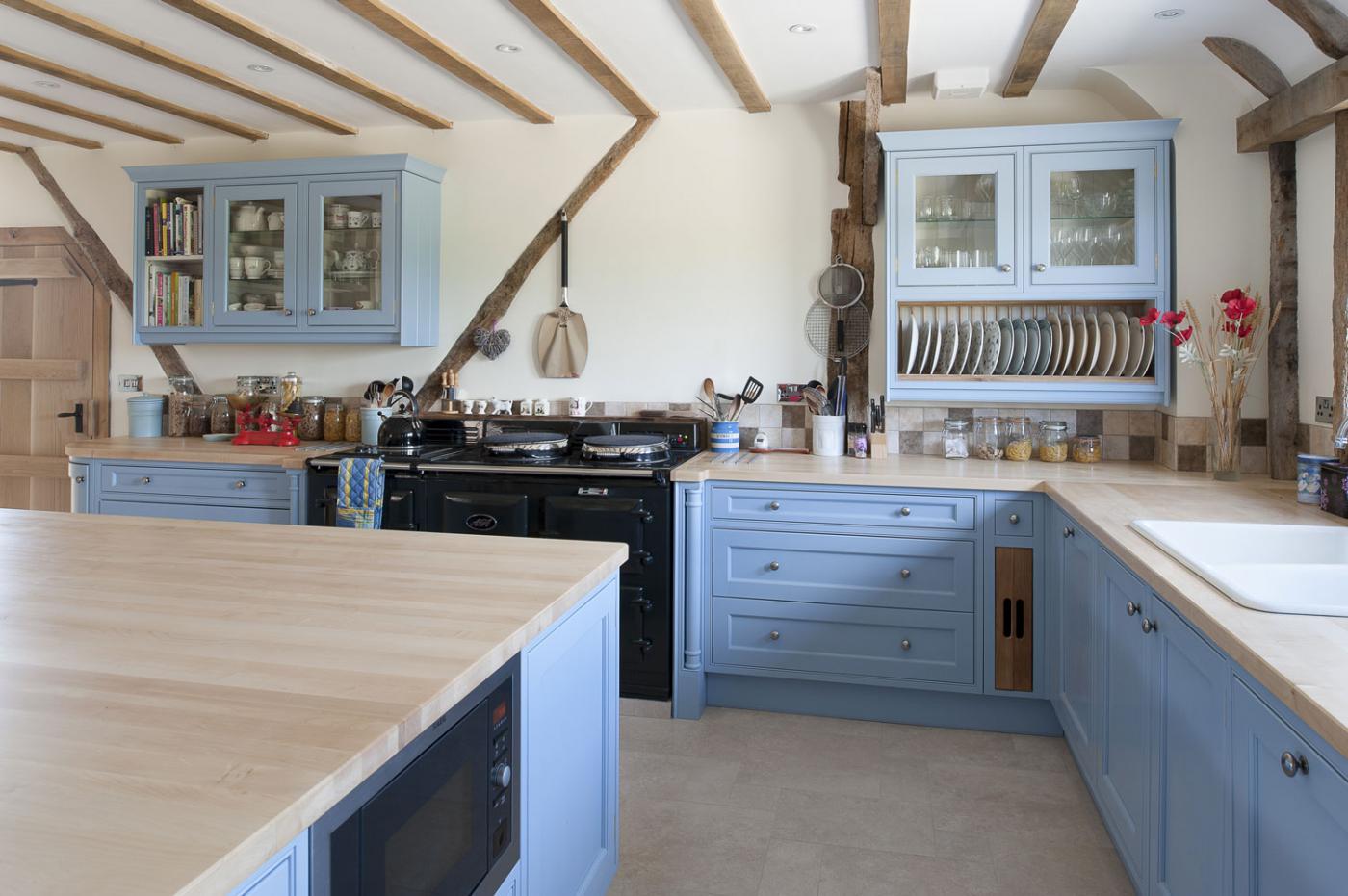 Light blue is a traditional country kitchen color that sets off these butcher block counters.
16. Rounded Kitchen Cabinet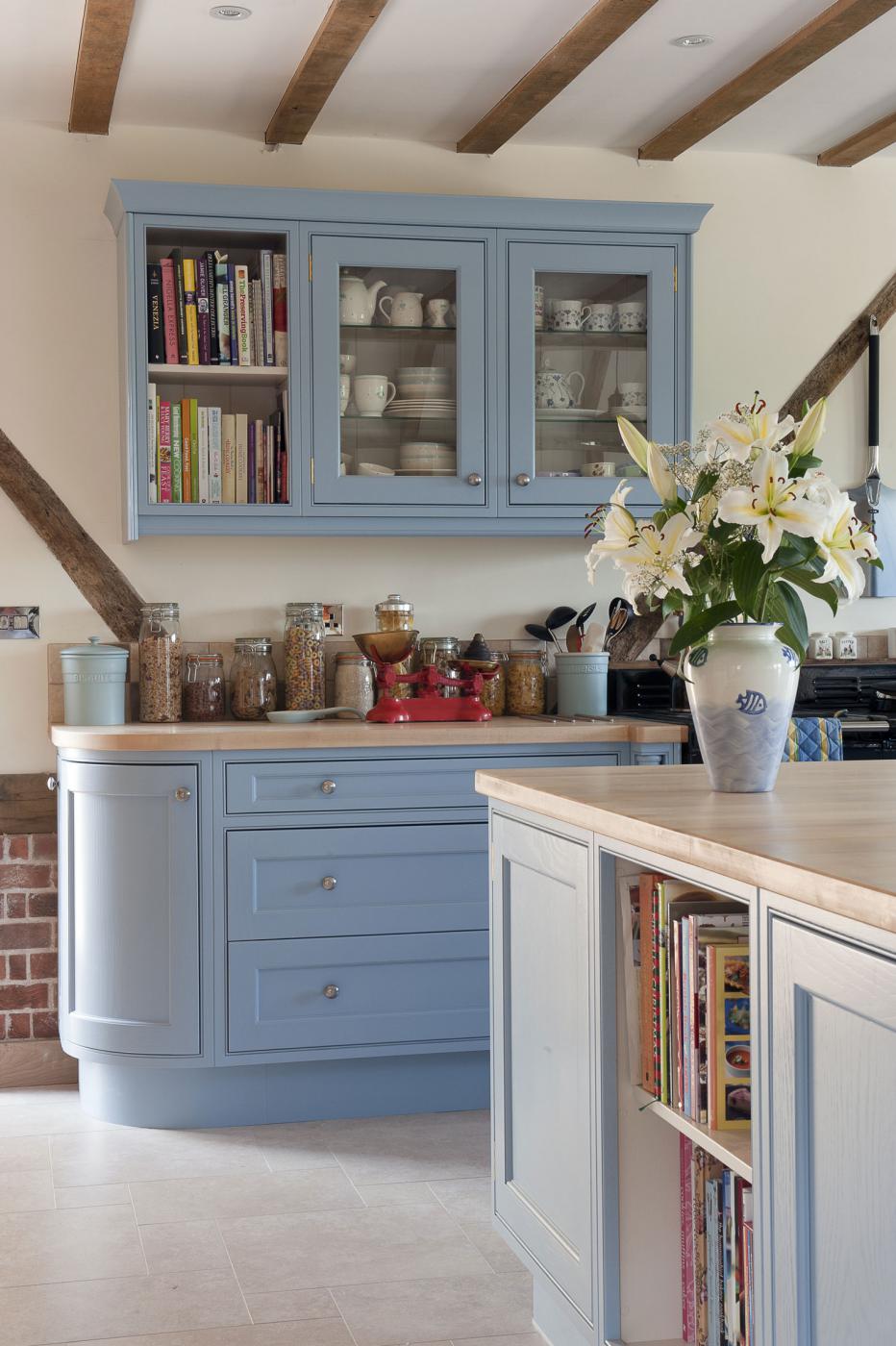 This rounded kitchen cupboard is another example of the details that go into a country style kitchen.
17. Custom Cabinet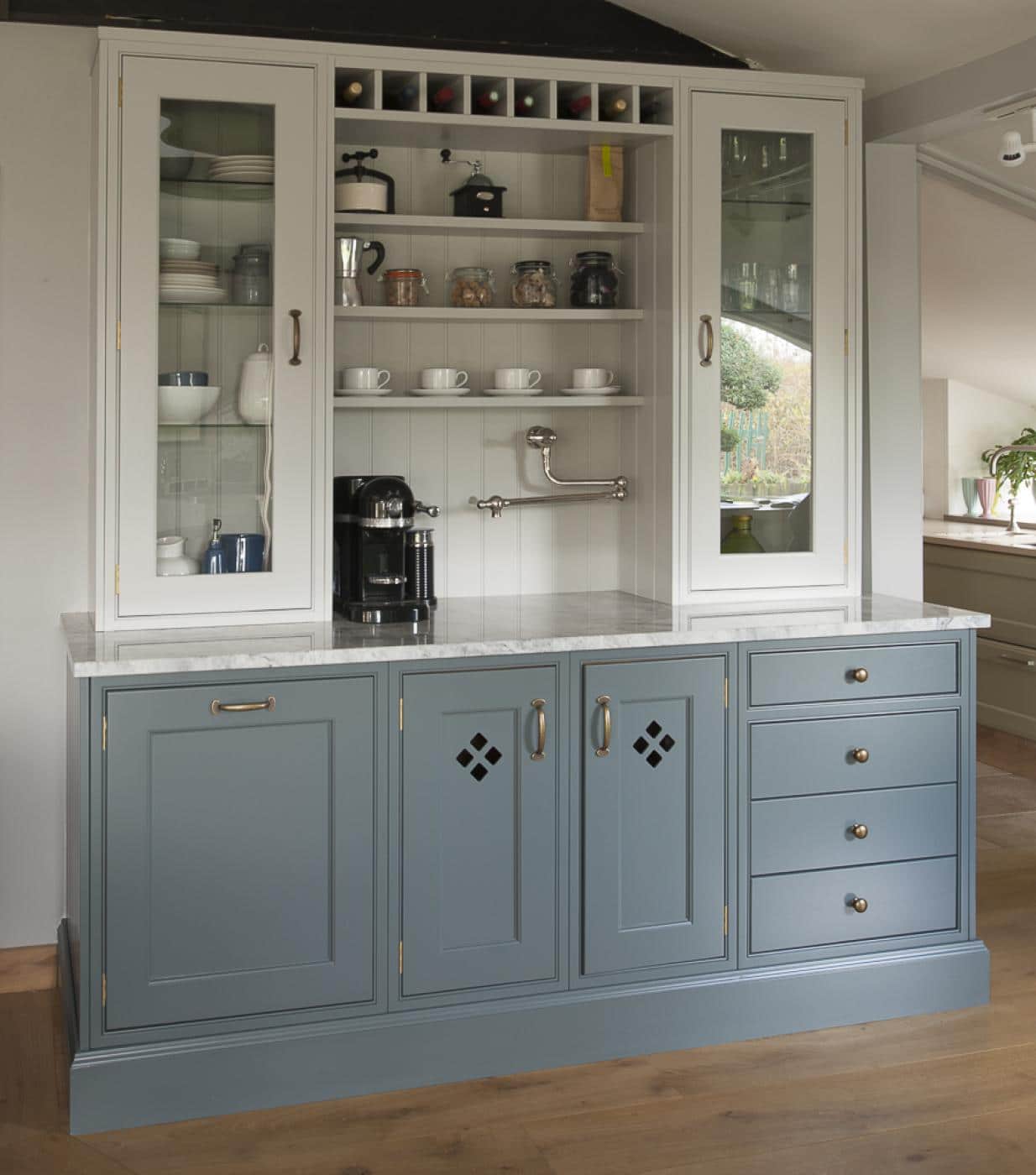 With a large kitchen, there is enough space for custom cabinets that meet every modern need in a rustic style.
18. Open Shelves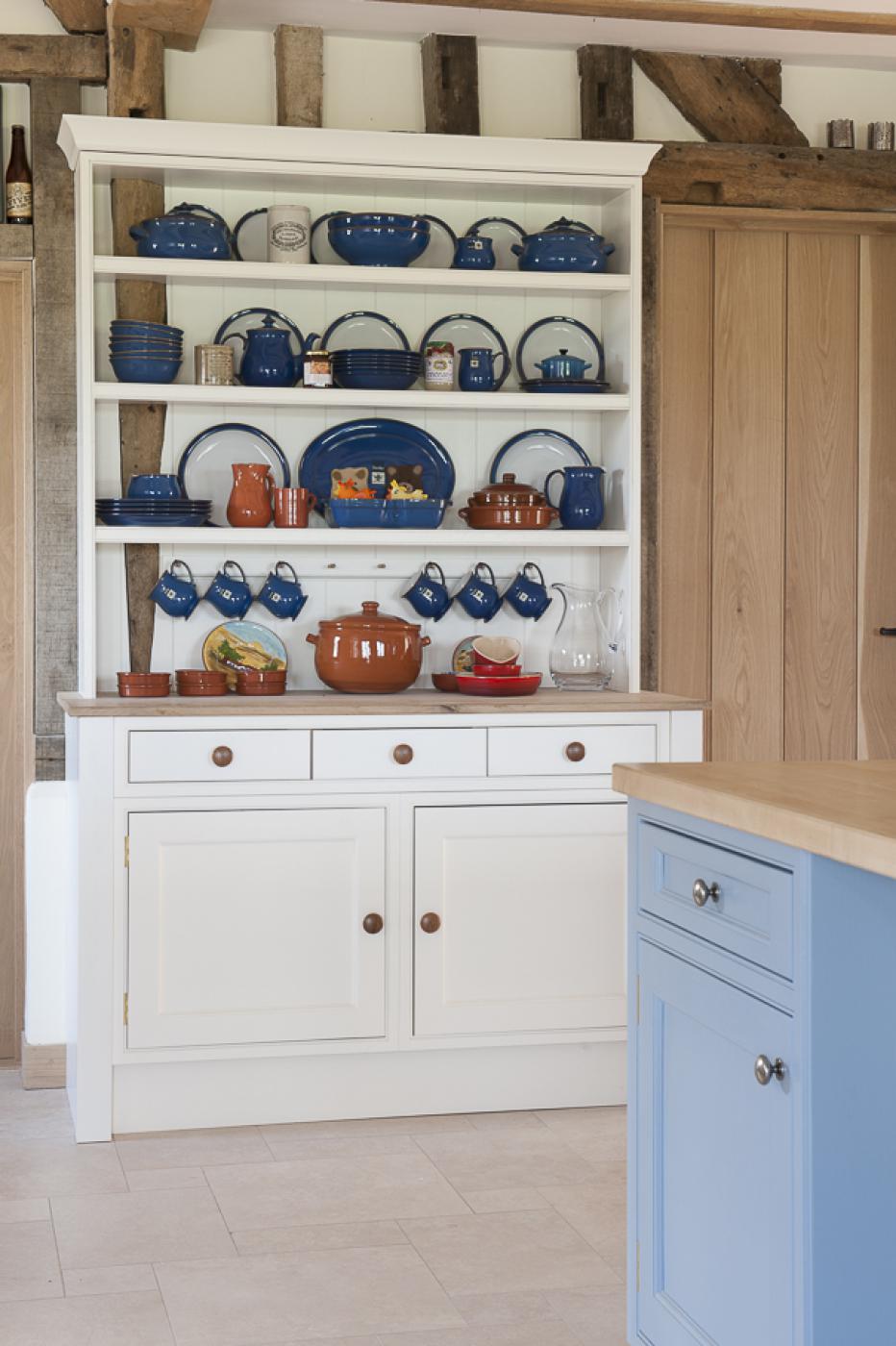 Open shelves that display country crockery are functional and beautiful. A similar look can be achieved for less by simply removing cabinet doors
19. Plate Rack + Cup Hooks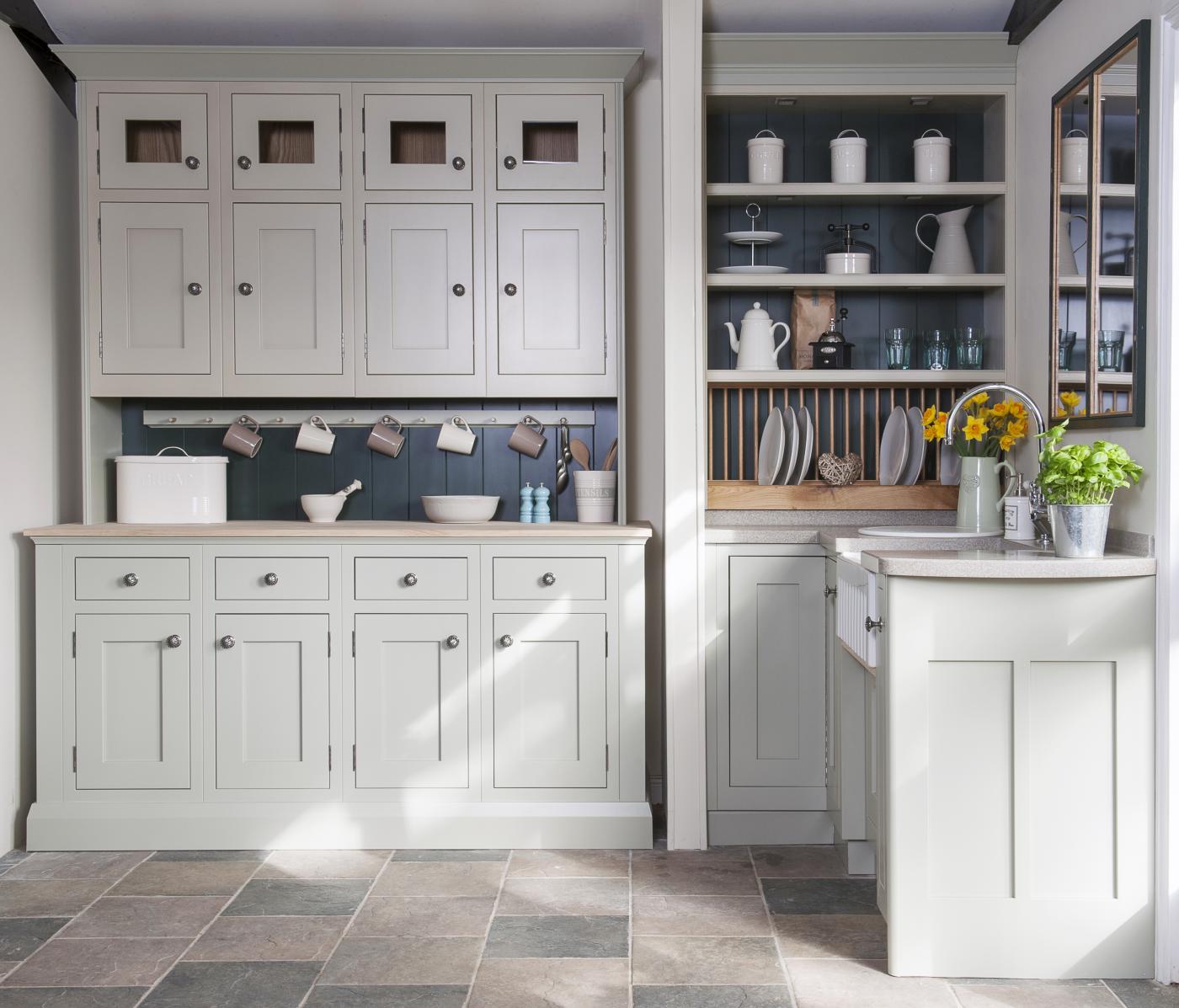 A convenient way to display and organize dishes is with a built-in plate rack and/or cup hooks.
20. Rustic Kitchen Island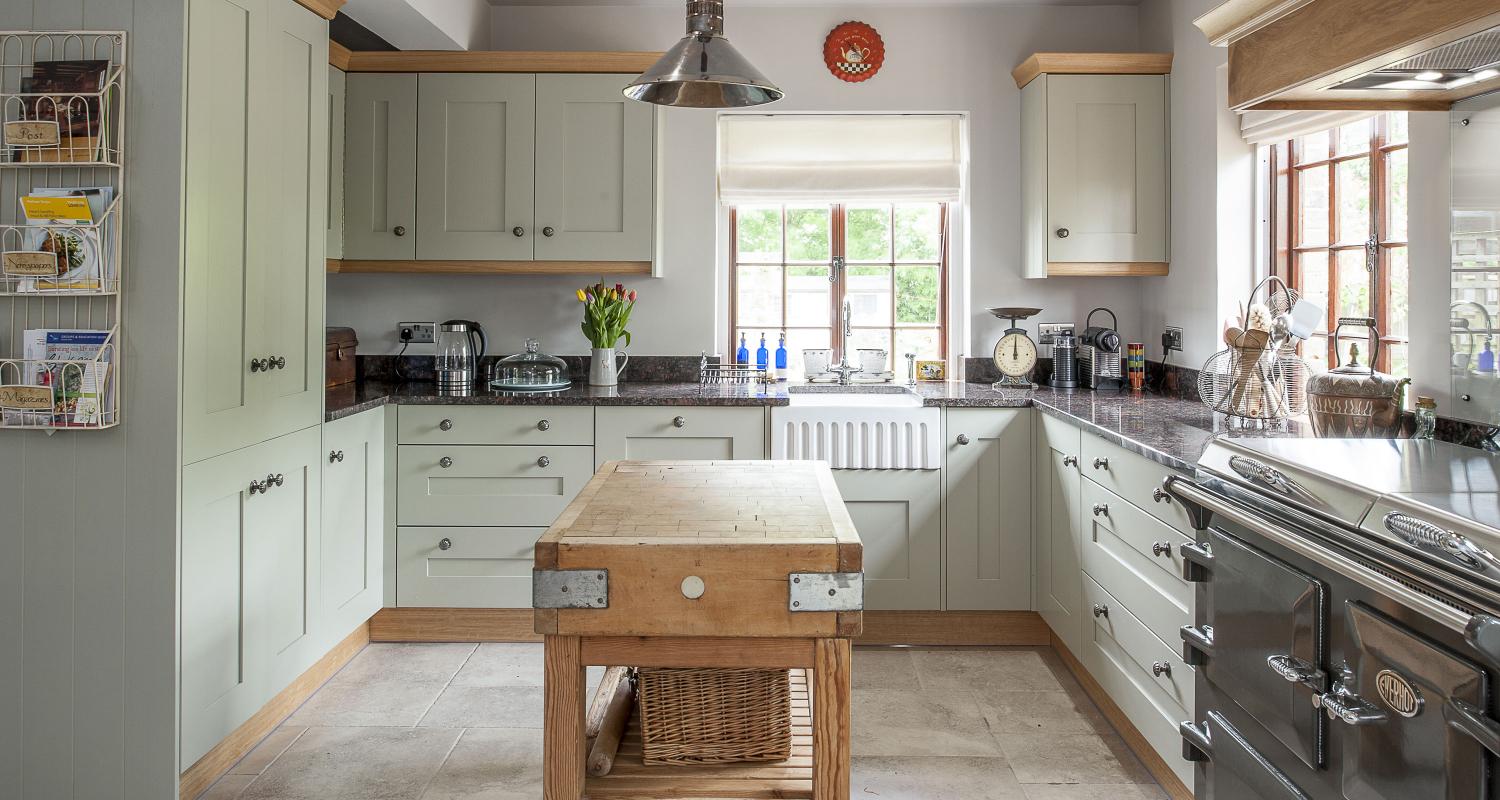 A moveable kitchen island with a weathered finish makes the most of available space and completes the country kitchen design.